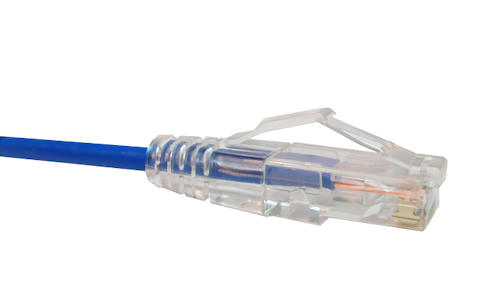 Power cord and data cable manufacturer Unirise USA (Irvine, CA) has announced the release of its new ClearFit Slim patch cord, which the company claims uses 50% less space in pathways in high-density installations, offering improved energy efficiency and airflow, and a cleaner deployment.

The ClearFit Slim patch cord is available in industry-standard lengths and colors up to 100 ft., and is made with the proprietary Clearfit technology, which affords the cable a clear, easy-release, snagless retainer clip design. The smaller 28-AWG cable improves flexibility and has a tighter bend radius than larger traditional cords of the same gauge, says Unirise.


The ClearFit Slim patch cord will be on display at the upcoming 2015 BICSI Fall Conference & Exhibition (Sept. 20-24).

Amanda Garcia, national director of channel sales for Unirise, comments, "ClearFit Slim will enable end users to dramatically improve the airflow over their critical IT equipment, prolonging the life of that equipment and saving hundreds of thousands of dollars in replacement costs – all from one little cable."

All ClearFit Slim patch cords are certified and tested to exceed all ANSI/TIA-568-C.2 standards and are maintained by a limited lifetime warranty. Unirise is also a certified Sony Greenpartner and a member of the IKEA IWAY program. For additional information, visit www.uniriseusa.com.