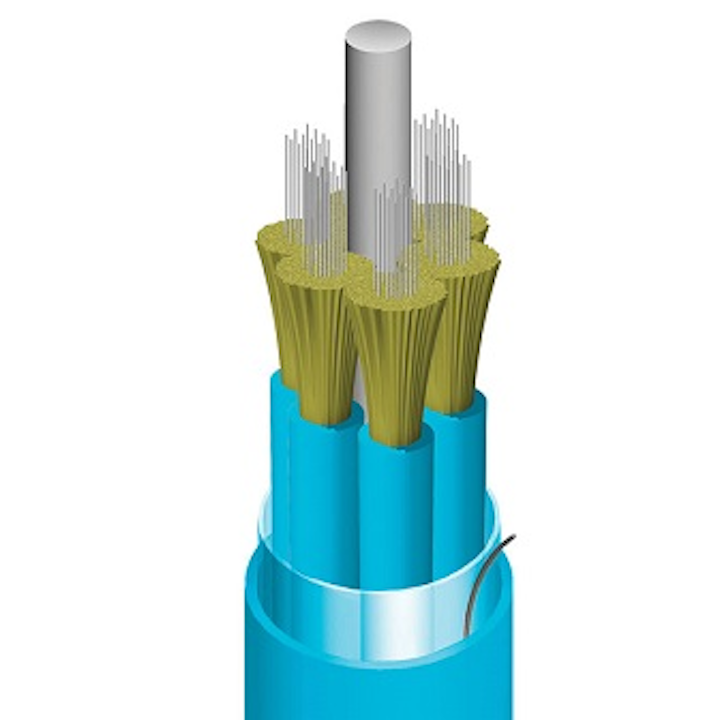 AFL has announced the availability of its high performance sub-unitized MicroCore data center cables. Optimized for high density infrastructures, the new small diameter cable can allow facilities to realize significant savings in both space and fiber management, claims the company.
The new product's 2.0 mm sub-cables are designed for direct termination and support both single fiber and multi-fiber architectures.
"Each sub-cable is independently qualified and is suitable for individual routing paths with the rack or panel architecture," explains Doug Baker, commercial manager for AFL's premise and black jacket cables. "This enables a flexibility of design and deployment not available in comparable high density designs."
The sub-unitized MicroCore cable can be used in headend terminations to a fiber backbone, termination of fiber rack systems, multi-floor deployment where select fibers are used at each floor, intra-building backbones and MTP/MPO or MTP to break-out terminations. Available in 12 to 144 fibers, sub-unitized MicroCore is compliant to RoHS/REACH directives and NFPA 262 plenum-rated.

Search for Cabling Media in our Online Buyer's Guide