UL service helps unravel conflict-minerals reporting for cable, connector, other electronics manufacturers
Dodd-Frank Section 1502 requires reporting on the presence of conflict minerals, and UL says, has brought to light the complexities of global supply chains.
Sep 17th, 2014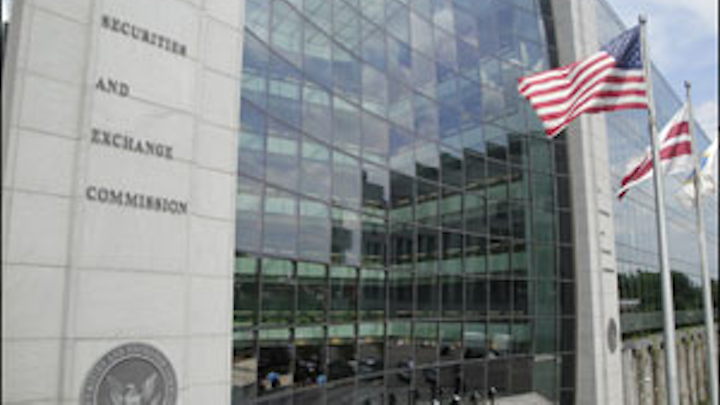 The Information and Insights division of Underwriters Laboratories (UL) recently announced it offers the WERCSmart Conflict Minerals Platform, which helps customers comply with the reporting requirements of Dodd-Frank Section 1502.That section of the law establishes reporting requirements for the use of conflict minerals in products, specifically in that it requires "any issuer for which conflict minerals are necessary to the functionality or production of a product manufactured, or contracted to be manufactured, by that issuer to disclose in the body of its annual report whether its conflict minerals originated in the Democratic Republic of Congo or an adjoining country. If so, that issuer would be required to furnish a separate report as an exhibit to its annual report that includes, among other matters, a description of the measures taken by the issuer to exercise due diligence on the source and chain of custody of its conflict minerals." (Source: Securities and Exchange Commission proposed rule 17 CFR Parts 229 and 249 Conflict Minerals—The SEC adopted the rule in August 2012.)
That rule defines conflict minerals as "cassiterite, columbite-tantalite, gold, wolframite, or their derivatives, or any other minerals or their derivatives determined by the Secretary of State to be financing conflict in the DRC countries." It later explains, "due to its superior electric conductivity and corrosion resistance [gold] is used in electronic, communications, and aerospace equipment … wolframite is the metal ore that is used to produce tungsten, which is used for metal wires, electrodes, and contacts in lighting, electronic, electrical, heating and welding applications."
The law's requirements have proven arduous, as UL pointed out: "Most corporations struggling to meet the Dodd-Frank Section 1502 reporting requirements still don't know if their products contain conflict minerals or not. The opacity of today's complex and dynamic global supply chains can easily obscure the source of minerals and other raw materials, and hide all kinds of surprises. In fact, the conflict-minerals challenge illustrates how far industries still are from supply-chain transparency, and the key role that transparency plays in achieving sustainability goals. Dodd-Frank requires affected companies to focus on conflict minerals right now, to verify all impacted raw materials are coming from ethical sources." The image at the bottom of this page shows the complexity of a flowchart summarizing the SEC's final rule on conflict minerals. The SEC published the flowchart as part of its Conflict Minerals Disclosure Small Entity Compliance Guide. You can find that document here.
UL described the WERCSmart Conflict Minerals Platform available from its Information and Insights division as including the following capabilities.
A software-as-a-service platform that delivers real-time product-attribute intelligence
Database and decision-support tools for collecting and reporting on information from suppliers
Assessment tools for vetting products, investigating sources, and monitoring sustainability performance improvement across the supply chain
Program development and advisory services that help companies design and implement due-diligence practices for sourcing raw materials in compliance with traceability requirements
UL will host a web seminar on Wednesday, October 15 at 9:30am, detailing the WercSMART Conflict Minerals program. Attendance is free. You can register for the seminar here.