High-temperature, highly flexible coaxial cables
Cicoil's 30-AWG flat coaxial cable is made for tight-routing installation, continuous motion, phase stability, and temperature extremes.
Apr 4th, 2014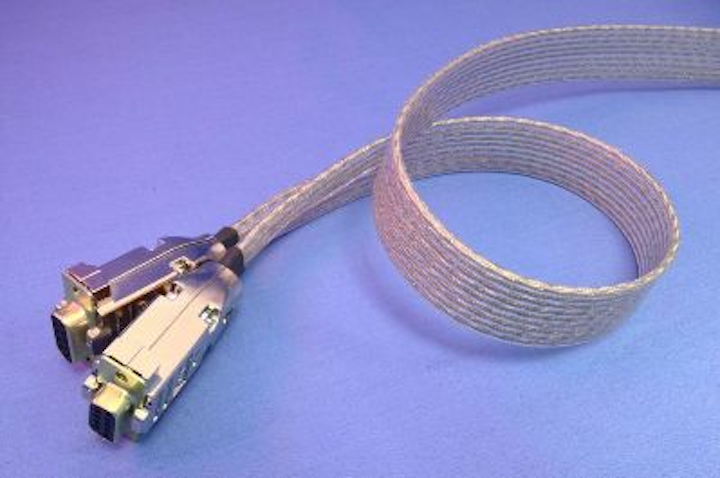 The Ultra Flexible and High Temperature Coaxial Cables newly available from Cicoil have been "designed for tight routing installation, continuous motion, phase stability, excessive heat [260 deg. C] and extremely cold bend temperature exposure [-65 deg. C]," the company said when announcing the products. The flexible 30-AWG flat coaxial cable is available in 50- and 75-ohm versions, with 1 to 8 coaxial conductors. Cicoil says this cable "is excellent for high-performance video transmission in mil/aero, space, medical and commercial applications."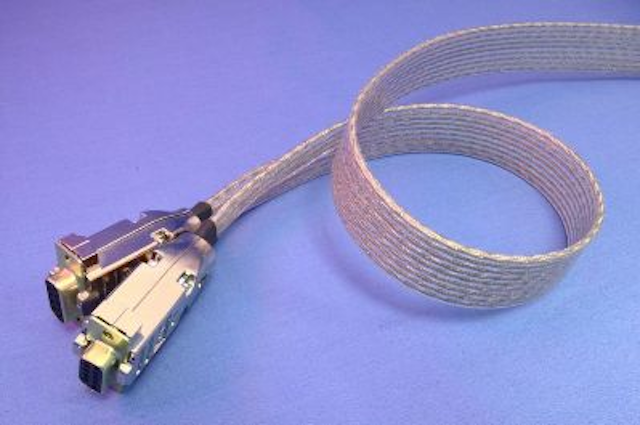 The company's tear-resistant Flexx-Sil jacket is self-healing from small punctures and, Cicoil says, will not wear, crack or deform due to long-term exposure to vibration, radiation, corrosion, salt water, ice, steam, sunlight, humidity, ozone, UV light, autoclave and a number of chemicals. The company adds that its "patented extrusion process allows each coax conductor to be placed in a flat, Flexx-Sil profile, precisely controlling the spacing of each component, insulation thickness and the overall cable shape. The halogen-free and flame-retardant design is engineered to provide weight savings, low line-to-line skew and maximum signal integrity, while still delivering exceptional mechanical reliability."
Off-the-shelf 50- and 75-ohm cables are available for immediate delivery, and cable assemblies in 3-, 6- and 12-foot lengths are available. Custom configurations are also available.