Fiber-optic trunk cables for wireless infrastructure applications
Standard and custom assemblies now available from RF Industries.
May 16th, 2014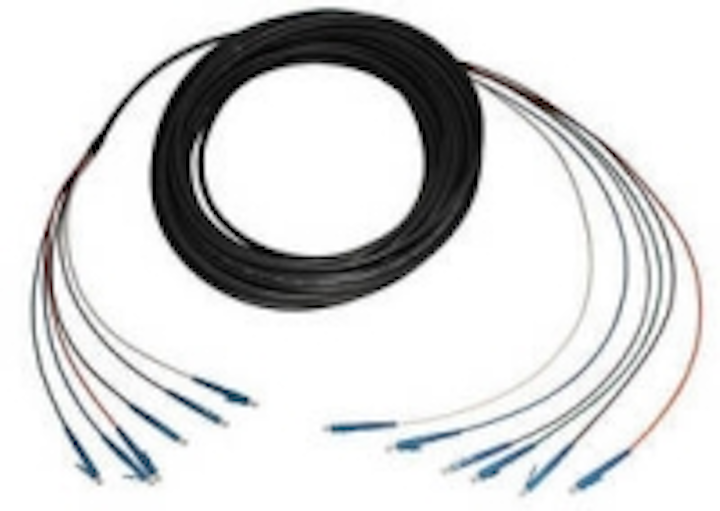 RF Industries (NASDAQ: RFIL) now provides factory terminated fiber-optic trunk cables utilizing Corning's FREEDM One fiber trunk cable. Available in 6-strand singlemode or multi-mode, as well as 12-, 24-, or 36-strand singlemode configurations, the new trunk cables are flame-retardant, UV-resistant and can be used for indoor, outdoor, or direct burial applications.

Terminated with Corning brand LC or SC connectors with 2 meter fanouts in standard or custom lengths, the new fiber-optic trunk cables are available through Cables Unlimited of Long Island, New York, a division of RF industries. Such fiber-optic cable assemblies are increasingly being installed in wireless infrastructure applications replacing copper with fiber-to-the antenna, note the companies.

Cables Unlimited is a Corning Gold House member, an elite group with the highest production and quality standards. For additional information contact Craig Catalano at (800) 590-9965, (631) 563-6363 or email quotes@cables-unlimited.com.