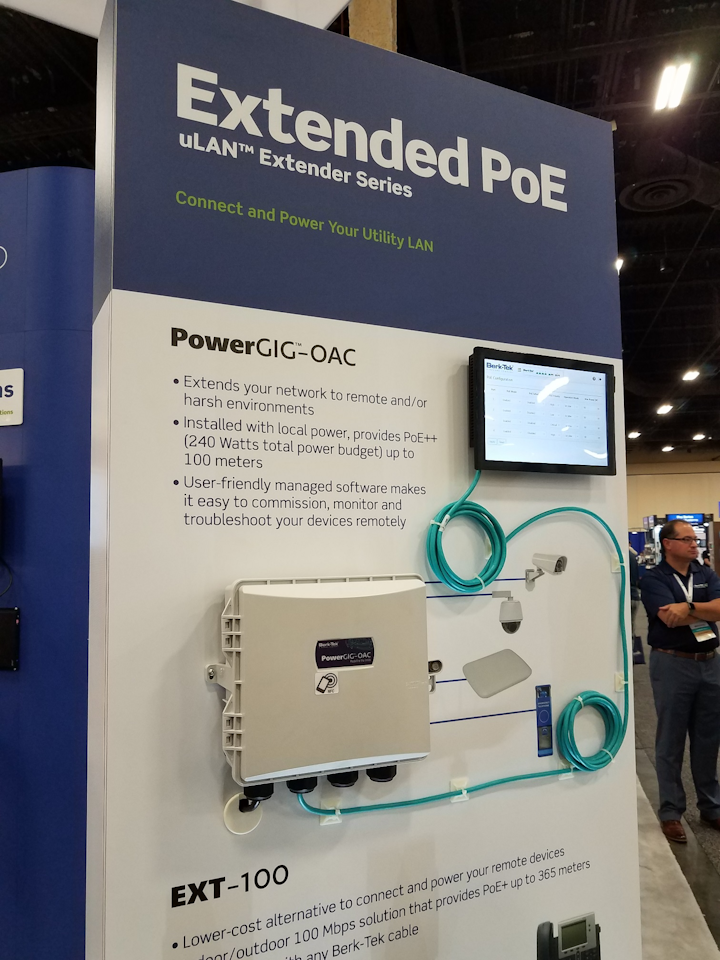 Cabling Installation & Maintenance
Berk-Tek (New Holland, PA), a Nexans company and manufacturer of network infrastructure products, has announced the launch of new systems that extend the network beyond the standard 100-meter distance limitation.
Introduced at last week's 2019 BICSI Fall Conference, the two new systems are part of the company's uLAN (utility LAN) Extender Series, a comprehensive line of products designed to connect and power smart building devices at distances greater than the standards-defined 100-meter limit. The new products complement Berk-Tek's existing OneReach PoE extender system, which combines optical fiber and copper conductors in a single system to extend PoE transmissions up to a kilometer or more. 
EXT-100, the first of Berk-Tek's new uLAN Extender Series products, is also a PoE extender system, allowing data transmission of up to 100 Mbps and PoE up to 30 Watts to be transmitted up to 1,200 feet (365 meters).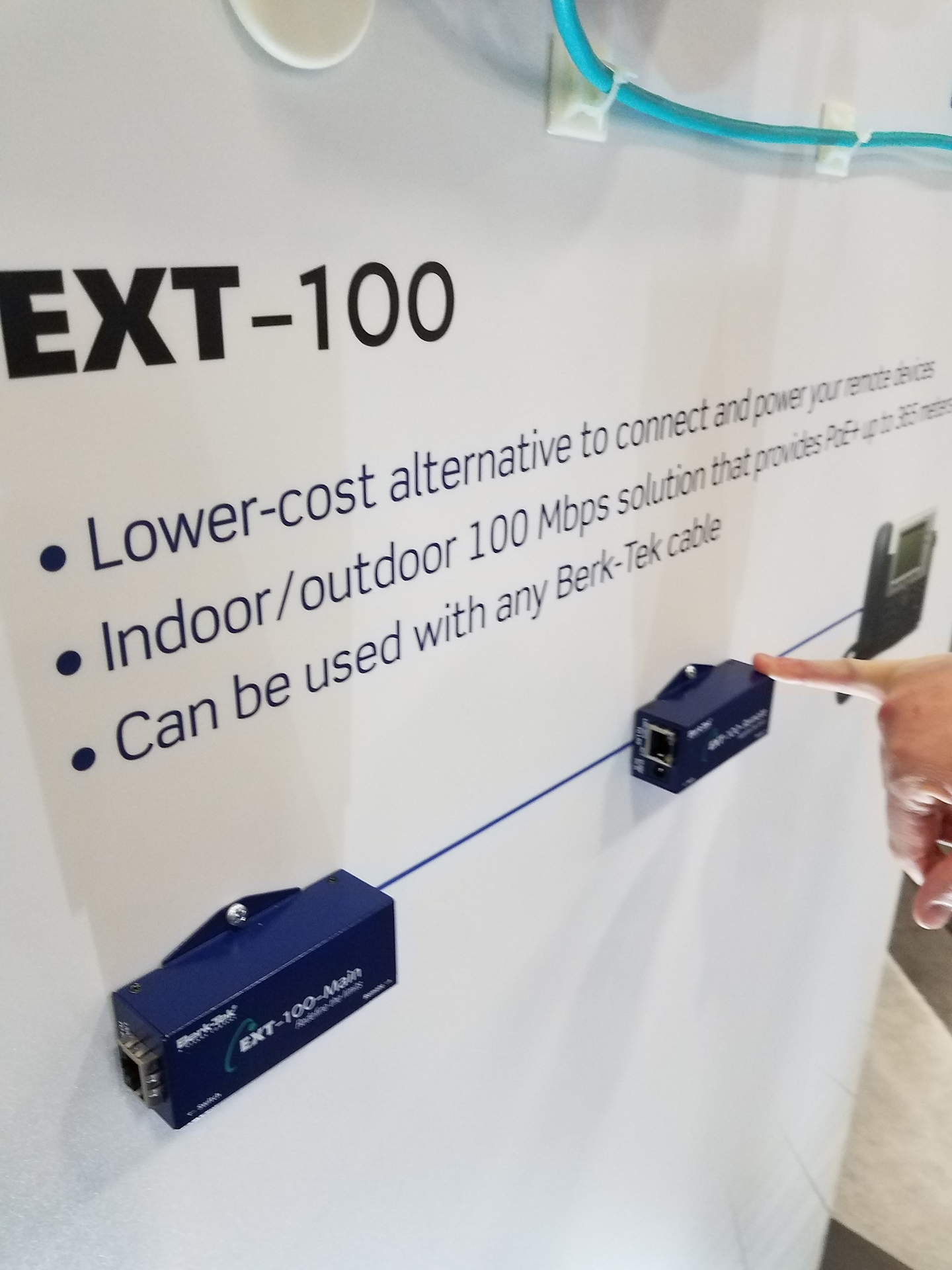 "The EXT-100 system is perfect for cameras, access control, or other Ethernet-enabled utility devices or sensors that need to be connected and powered by your network," says Brian Simmons, Berk-Tek's copper product manager, who adds, "EXT-100 is a lower-cost option for extended PoE, and will support many of the enterprise applications our customers are installing."
SEE:  Berk-Tek, Cree Lighting, Transition Networks team on uLAN smart building platform
PowerGIG-OAC, the second newly launched system from Berk-Tek, is a fully managed hardened switch that comes pre-assembled in a NEMA 4X/IP66 enclosure. This product is used where local power is available. It can be connected back into a network up to 38,000 feet (over 7 miles) away using single-mode fiber. PowerGIG-OAC has a total PoE capacity of 240 Watts that is supplied through four ports, with a maximum PoE output of 90 Watts from any single port. Each port provides up to 1Gbps of throughput as well.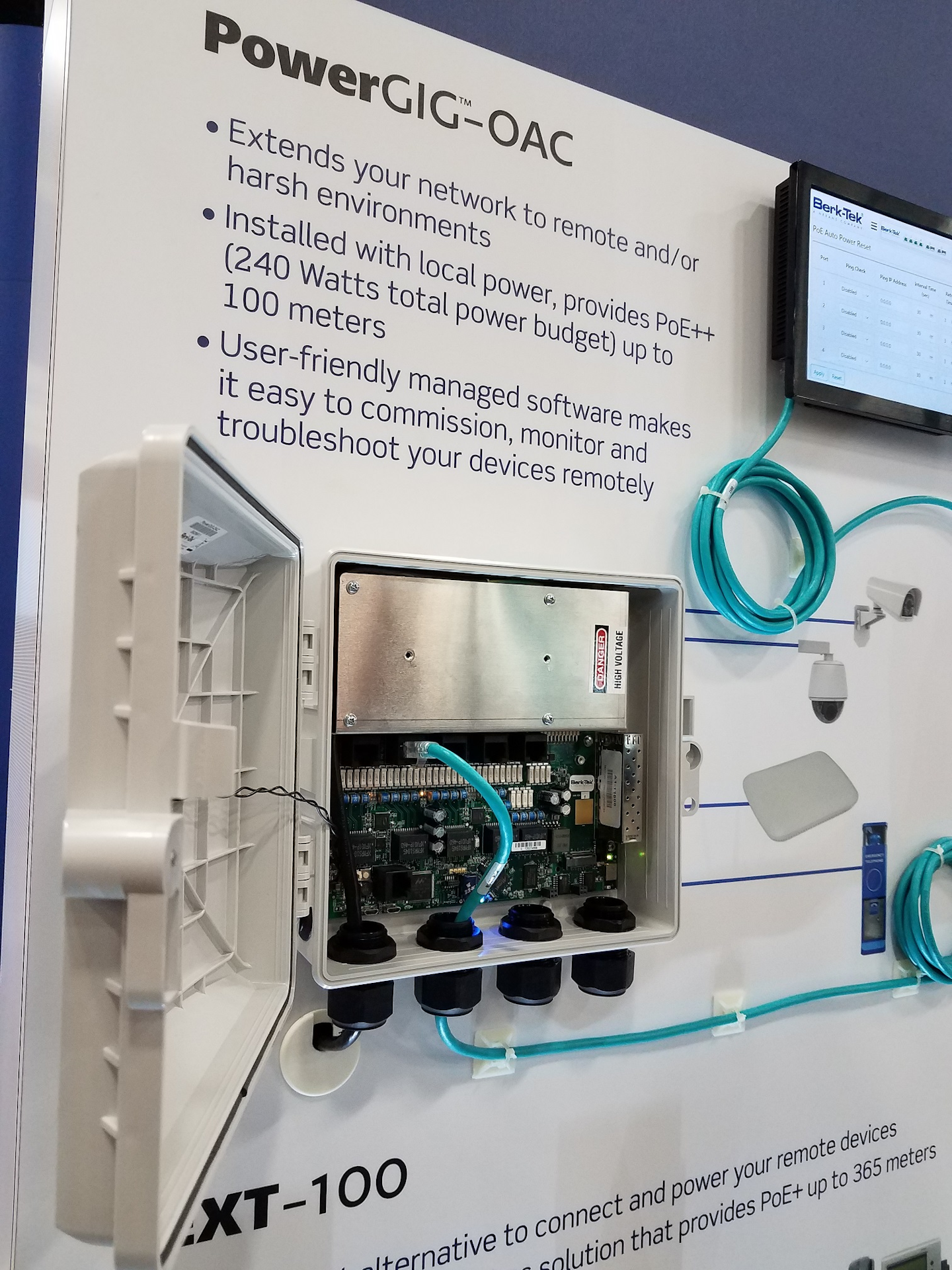 PowerGIG-OAC can be configured via an app, or via Near Field Communication (NFC) technology, whereby customers can preconfigure their switch by swiping their Android device over the NFC icon on the system's NEMA enclosure.  
"This a huge time-saver for our campus and smart-city customers who may need hundreds of these switches," states Teresa Hoffman, Berk-Tek's fiber product manager. "Over time, we've had many requests from customers to add management capability to our solution. PowerGIG-OAC comes with intuitive, easy-to-use management software. You can also connect via your Android device for troubleshooting, monitoring or maintenance, without having to physically access the switch. This is great news when it's installed high on a pole or on the side of a building."  
EXT-100 will be available in November 2019 and Power-GIG OAC will be available in Q1 2020. For more information on Berk-Tek's full line of uLAN Extender Series solutions, visit www.berktek.us/extendedPoE.