Editor's Picks
Jan 1st, 2017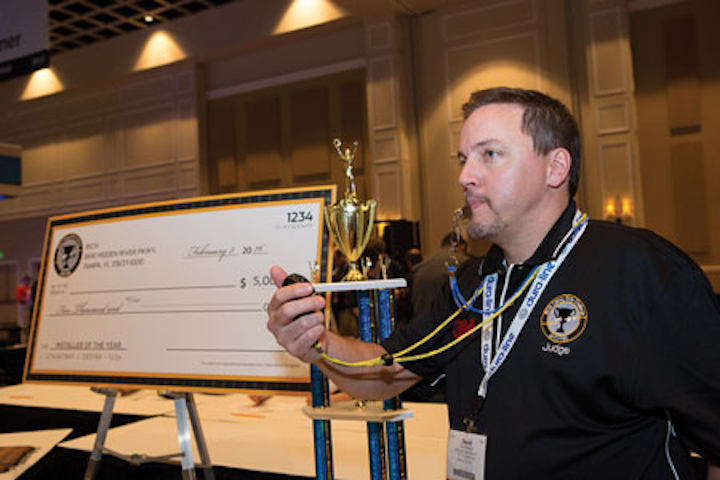 BICSI hosting its 10th Cabling Skills Challenge
During the upcoming BICSI Winter Conference, the association will host its 10th Cabling Skills Challenge. The competition will be held January 23-25, on the exhibit floor at the Tampa Convention Center. The Cabling Skills Challenge will culminate in the crowning of the Installer of the Year as part of BICSI's annual awards banquet on January 25.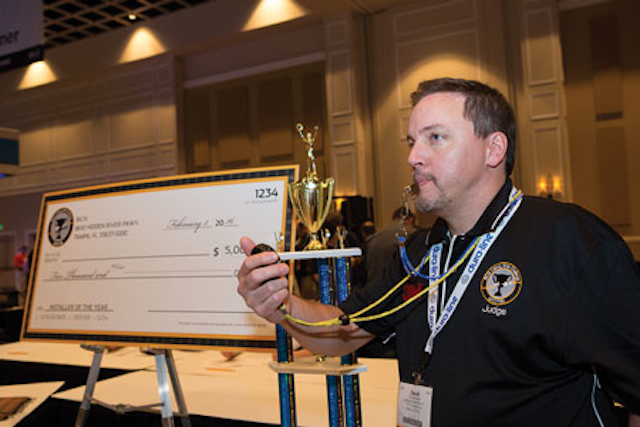 Contestants are all BICSI-credentialed Installers or Technicians, selected from a pool of applicants based on criteria including professionalism, quality of resume and work experience.
The Cabling Skills Challenge has been held annually since 2008; the inaugural competition was carried out during BICSI's Spring Conference, which was held in Baltimore that year. The association subsequently discontinued a springtime conference in the United States and when it did so, moved the Cabling Skills Challenge to its Winter Conference.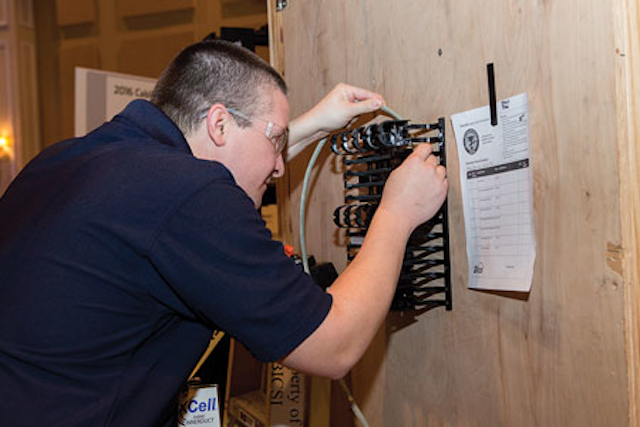 The competition comprises seven judged or scored events in addition to other specialized speed-based challenges for activities including fusion splicing, 50-pair cable punchdown, and cable routing. The seven judged or scored events are:
Structured cabling system installation
Copper cable terminations, firestopping, grounding and bonding
Fiber termination and splicing
Cable assembly
Cable troubleshooting and technical support
Competency exam
Professionalism/orientation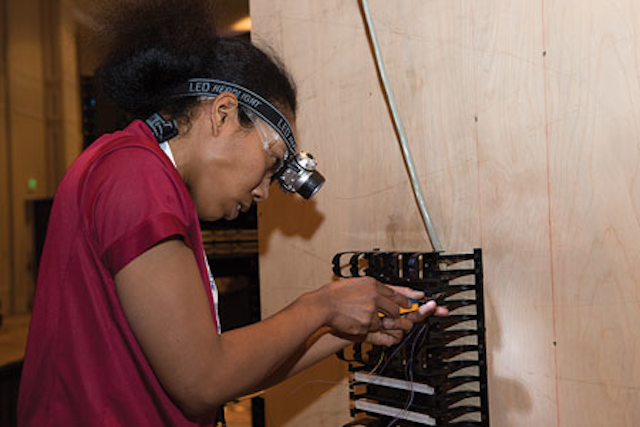 Over the course of the three-day competition, each participant cycles through the seven events as well as the speed challenges. Each participant receives a prize package; the overall winner is crowned Installer of the Year and receives a $5,000 cash prize. In the nine years the competition has been held, a total of five individuals have been Installer of the Year, with multiple repeat champions. Jessie Spearman of Vision Technologies "three-peated" as champion in the program's first three years (2008-2010). Other winners were Jeffrey Johnson (Staley Inc., 2011); Thomas "Lee" Renfroe (GoFroe, 2012-2013); Jeremy Vittitow (Vision Technologies, 2014); and Alberto Luna (Total Network Consulting, 2015-2016).
Competitors have come from all facets of the information and communications technology (ICT) profession-installers and technicians working for contracting companies as well as those employed by end-user organizations and service-provider organizations.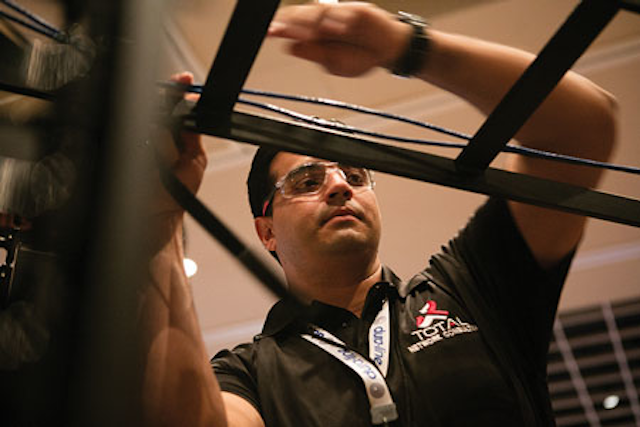 For several, participation in the Cabling Skills Challenge has been a springboard to more involvement with BICSI as an association. David Richards, chief technology officer and co-founder of ICT Training Group Inc., initially conceptualized the competition then led the effort that brought it to fruition. His vision was to establish a program that would serve as both an incentive for, and to provide recognition to, field-service technicians. Currently serving as chair of the Cabling Skills Challenge Subcommittee and as the event's head judge, Richards has invited each reigning champion to "shadow" him through conference-related activities at the Winter Conference following the champ's victory. The shadowing activity has included participation in BICSI committee meetings, and several past Installers of the Year have joined and remain on committees.
Richards also encouraged participation from installers and technicians outside of North America, and has seen that become reality as well. ICT professionals have traveled from Japan, Australia, as well as countries in BICSI's CALA (Central And Latin America) district to compete in the annual event. In most of these cases, an international competitor won a local/regional/national event to advance to the Cabling Skills Challenge.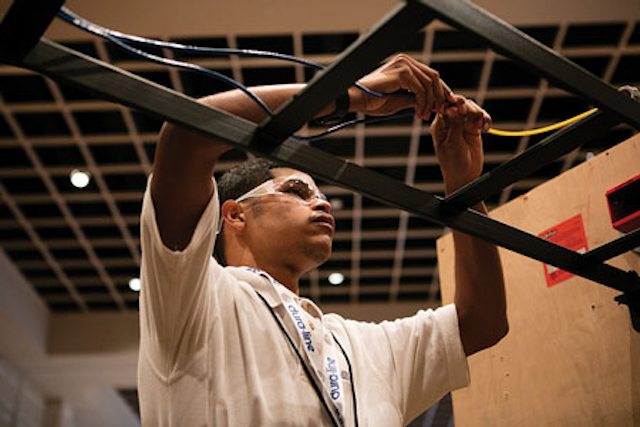 Throughout 2017 BICSI plans to celebrate its Year of the Installer, paying tribute to this trade including professionals holding BICSI's Installer and Technician credentials, as well as commemorating the association's Cabling Installation Program, which is now 20 years old. BICSI plans to roll out celebratory information throughout 2017.
Axis upgrades Q35 series of fixed dome cameras
Axis Communications has expanded and updated its AXIS Q35 Network Camera Series with models based on the latest image sensor technology and enhanced processing via the company's Lightfinder technology, which it says provides exceptional light sensitivity and Wide Dynamic Range-Forensic Capture (WDR) capability.
The upgraded camera series also features Axis' Zipstream technology which can lower storage and bandwidth requirements by 50% or more, claims the company. Additionally, two of the new cameras are marine-grade, electro-polished models with a coated stainless steel casing, and a nylon transparent dome. With these features the cameras are able withstand the corrosive effect of ocean water and chemicals.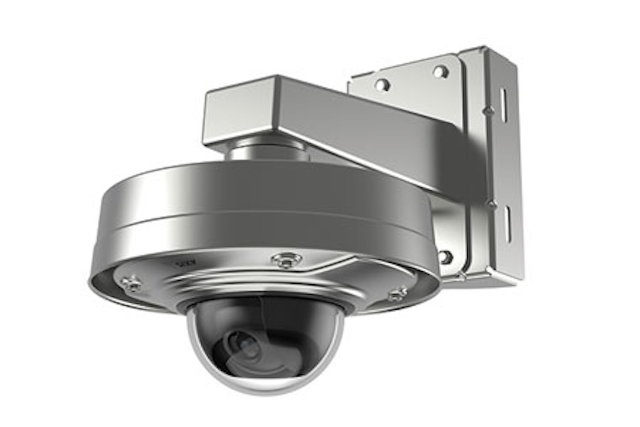 "The upgrade and expansion of the AXIS Q35 Series showcases our commitment to delivering high quality products that are feature-rich and cost efficient," said Fredrik Nilsson, VP Americas, Axis Communications, Inc. "This version of the AXIS Q35 Series will be able to address many surveillance challenges in the healthcare and industrial facilities segments."
The AXIS Q3505-V/-VE/-SVE Mk II models provide HDTV 1080p video at 30 fps with WDR, and 1080p at up to 60 fps or 720p at up to 120 fps with WDR disabled. They are available with wide or telephoto lenses. The AXIS Q3504-V/-VE cameras provide HDTV 720p at 30 fps with WDR, and up to 120 fps with WDR disabled. All new AXIS Q35 models offer remote zoom and focus capabilities as well as P-Iris control, ensuring optimal depth of field, resolution, image contrast and clarity.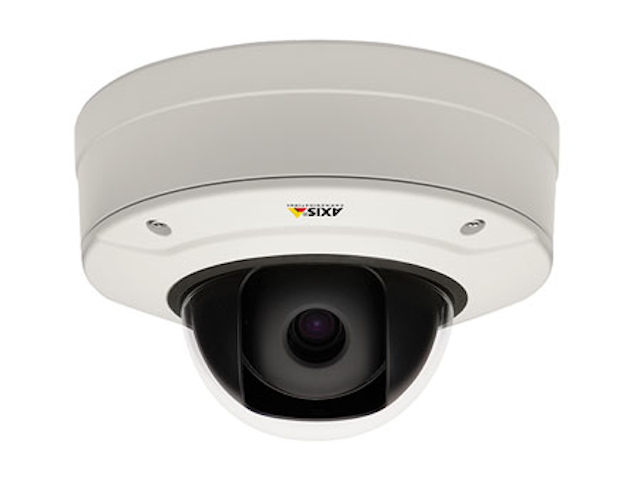 Additionally, the AXIS Q35 Series is supported by the company's extensive base of video management software through the Axis Application Development Partner (ADP) Program and AXIS Camera Station. Third-party video analytics applications can be installed on the cameras via AXIS Camera Application Platform. ONVIF support allows for easy integration into existing video surveillance systems.
The new AXIS Q3504-V and AXIS Q3504-VE cameras, the updated AXIS Q3505-V Mk II and AXIS Q3505-VE Mk II, as well as the new stainless AXIS Q3505-SVE Mk II models are available through Axis' standard distribution channels.
Technology infrastructure services firm CompuCom names Dan Stone as CEO
On December 1, CompuCom Systems, Inc., a technology infrastructure services company, announced it has appointed Dan Stone as its new chief executive officer. Stone previously served for two years as executive vice president and president of end-user enablement for the company, which it says is a core strength that "helps IT executives manage the convergence of social interaction, mobility, Big Data and cloud, empowering end users as they interact with each other and their information."
Don Doctor, who has served as CompuCom's chief executive officer since January 2015, will serve on the company's board of directors as executive chairman of the parent company board. "Dan and I have been working closely together while he established and led CompuCom's End-User Enablement business, and his strategic thinking, vision and focus on end users make him the perfect choice to lead the company," noted Doctor. "I'm excited about Dan and the talented group of leaders we now have in place, and the direction they are taking the business."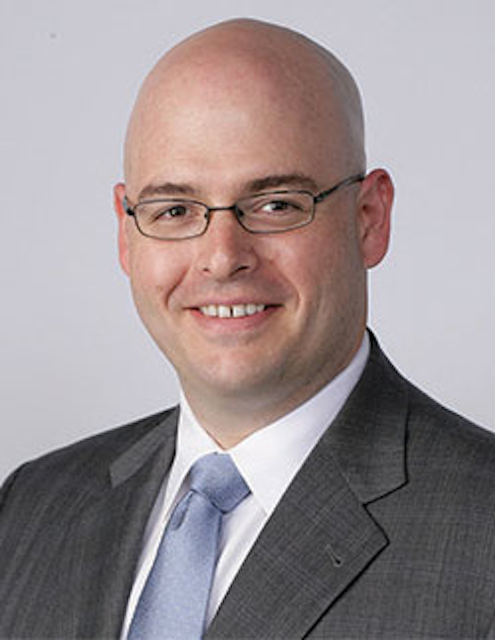 Prior to joining CompuCom, Stone served as president and general manager of Lenovo Latin America, a $3B business division, where he led 7,000 employees across 15 countries and two continents, and operated six vertically integrated manufacturing sites. Previously, he was the chief strategy officer at Lenovo, leading the development and implementation of global corporate strategy technology investments, strategic partnerships/alliances, as well as post-merger management activities across the globe. "CompuCom is at an exciting time in its evolution and I'm proud to have the opportunity to lead our team," said Stone. "Don has been instrumental in transforming the company over the past couple of years and bringing it to the place it is today, and I look forward to continuing that transformation."
Stone becomes chief executive officer as CompuCom increases its focus on helping companies around the world acquire, deploy and manage the technology and applications that their organizations require for development and service. The company is accelerating its presence in the automation space, with the planned acquisition of the IoT business of Extensys, a top provider of IoT solutions, and the integration of its core team. CompuCom also recently partnered with intelligent automation leader Arago to integrate Arago's problem-solving artificial intelligence solution, HIRO, into all of CompuCom's managed services solutions for the data center - enabling incidents to be diagnosed and remediated more quickly, efficiently and with greater certainty.
The company also announced it has expanded its partnership with Intel to launch cloud-based managed services, in an effort toward making infrastructure management and managed security offerings affordable for organizations of any size.
SC16 breaks attendance records for exhibits, workshops
SC16, held November 13-18 in Salt Lake City, UT, was the 28th annual international conference of high performance computing (HPC), networking, storage and analysis, celebrated the contributions of researchers and scientists-from those just starting their careers to those whose contributions have made lasting impacts on the industry. The conference drew more than 11,100 registered attendees and featured a technical program spanning six days. The exhibit hall featured 349 exhibitors from industry, academia and research organizations from around the world.
According to Trey Breckenridge, SC16 exhibits chair from Mississippi State University, the SC16 exhibition was the largest in the history of the conference. The overall size of the exhibition was 150,000 net square feet (breaking the 2015 record of 141,430). The 349 industry and research-focused exhibits included 44 first-timers and 120 organizations from 25 countries outside the United States.
During the conference, Salt Lake City also became the hub for the world's fastest computer network: SCinet, SC16's custom-built network which delivered 3.15 terabits per second in bandwidth. The network featured 56 miles of fiber deployed throughout the convention center and $32 million in loaned equipment. It was all made possible by 200 volunteers representing global organizations spanning academia, government and industry.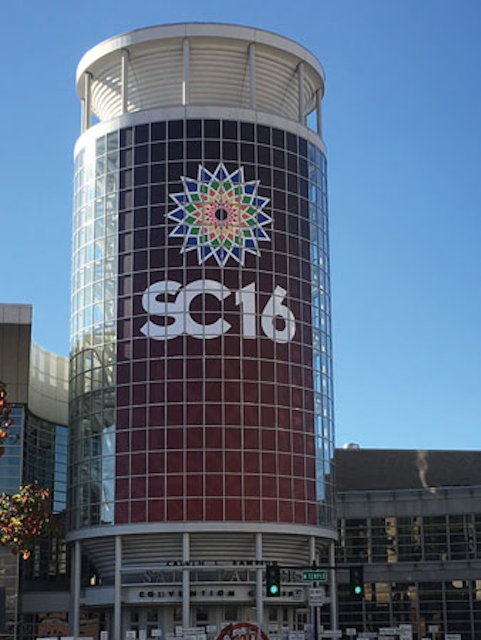 For the third year, SC featured an opening "HPC Matters" plenary that this year focused on precision medicine, which examined what the future holds in this regard and how advances are only possible through the power of high performance computing and big data. Leading voices from the frontlines of clinical care, medical research, HPC system evolution, pharmaceutical R&D and public policy shared diverse perspectives on the future of precision medicine and how it will impact society.
The event's technical program again offered the highest quality original HPC research. The SC workshops set a record with more than 2,500 attendees. There were 14 Best Paper finalists and six Gordon Bell finalists. These submissions represent the best of the best in a wide variety of research topics in HPC, said event organizers.
"There has never been a more important time for high performance computing, networking and data analysis," commented SC16 general chair John West from the Texas Advanced Computing Center. "But it is also an acute time for growing our workforce and expanding diversity in the industry. SC16 was the perfect blend of research, technological advancement, career recognition and improving the ways in which we attract and retain that next generation of scientists."
Dali Wireless sues for DAS patent infringements
On November 1, Dali Wireless, Inc. announced it had filed a lawsuit in the United States District Court for the Southern District of Florida against Fiplex Communications for infringement of U.S. Patent Numbers 9,419,714 and 9,439,242 (case number 1:16-cv-24554-KMW).
These patents, which describe and claim systems to remotely reconfigure and time synchronize routing in a distributed antenna system (DAS), are building blocks for software-configurable digital DAS.
In its complaint, Dali alleges that Fiplex incorporated Dali's patents into its digital fiber distributed antenna system, which it then used to win bids to install DAS in the Philadelphia and Washington, D.C. metro systems. Dali has asked the court to award it monetary damages and issue an order preventing Fiplex from making and selling its Digital Fiber DAS.
This new lawsuit against Fiplex comes on the heels of Dali's assertion of three other patents against CommScope Technologies LLC, in counterclaims in a case brought by CommScope in the Northern District of Texas (case number 3:16-cv-477-M).
In that case, Dali asserts U.S. Patents Nos. 8,149,950; 9,031,521; and 9,419,837, which describe and claim, among other things, efficient baseband pre-distortion linearization systems, power amplifier systems and methods of operation, and software-configurable DAS, which are used in modern-day wireless transmission through digital radio distribution systems.
PEI-Genesis gets onboard with Harting's industrial connectivity roadshow
PEI-Genesis, a specialist in precision connector and cable assemblies, showcased its partnership with Harting when the company invited customers and employees to experience the Harting Roadshow Truck at PEI-Genesis' global headquarters in Philadelphia last November.
The Harting Roadshow Truck is billed as "a tradeshow on wheels." It is outfitted to educate distribution partners and manufacturer representatives on connectivity technologies and trends so they can find the best solutions for customers. As an authorized distributor of Harting connector solutions, PEI-Genesis said it welcomed the chance to visibly demonstrate what the partnership can do to help customers in the industrial, transportation, energy and other key market sectors.
"The Harting roadshow is a great chance to show customers our capabilities, especially in the industrial market," commented Steven Fisher, chairman and CEO, PEI-Genesis. "At the same time, we want to make sure our own engineers and sales reps have the information they need to make the most informed choices, and guide customers to the right solutions for their projects."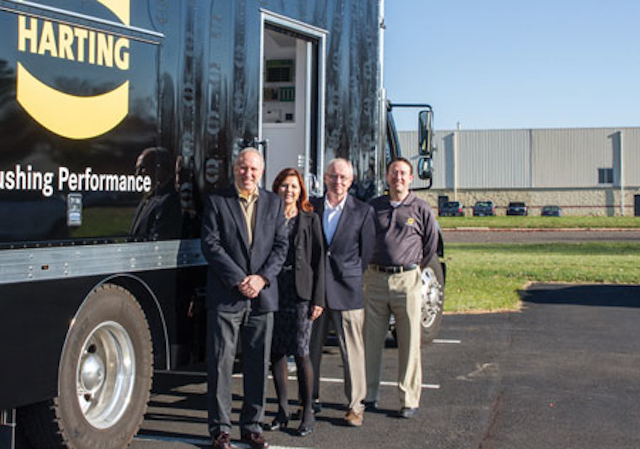 The truck is equipped with interactive product stations featuring industrial connectors, small form factor industrial and communications connectors, push pull connectors, service ports for Ethernet and USB, industrial Ethernet patch cords, board level connectors, and RFID solutions. Product displays are customized to meet the host customers' focus. In addition, several touchscreens feature slick product videos, photos, and demonstrations.
"The truck is a way to share knowledge and bring products directly to our distributor partners and customers, especially engineers," said Christelle Smith, distribution account manager, Harting. "It is convenient. Customers do not have to go out to an industry tradeshow. They don't have to go offsite at all. And it's much more informative than looking at print or online catalogs."
Throughout the day, more than 60 PEI-Genesis team members and customers got a chance to visit the truck - parked right outside PEI-Genesis' doors - where they learned about innovative and reliable connector solutions. The truck, which first hit the road around summer 2015, logs about 50,000 miles a year, traveling across the U.S. and Canada.
Steel enclosures stand up to hazardous, industrial environments
Weidmuller recently expanded its Klippon Terminal Box (TB) range of hazardous-area steel enclosures by introducing three new versions: Multi-Hinge (MH), Quarter-Lock (QL), and Fixed-Screw (FS). "These new enclosures feature a range of approvals that include cULus, AEx, ATEX and IECEx ratings, making them suitable for use in Class 1/Division 2 and Class 1/Zone 0, 1, 2, 20, 21 and 22," Weidmuller explained. "These enclosures comply with the latest, stricter requirements covering equipment for use in potentially explosive atmospheres, making them ideally suited for harsh environment applications in oil-and-gas, petrochemical, nuclear and wastewater industries."
The Klippon TB MH, QL, and FS enclosures share a number of design features that their manufacturer says contribute to high performance in harsh-environment applications; they include ingress protection ratings of IP66/67 along with NEMA 3, 4X and 12. Plus, extended heat-and-cold stability testing have been administered to document the enclosures' ability to withstand temperature extremes-155 deg. C/311 deg. F for 336 hours and -65 deg. C/-85 deg. F for 24 hours.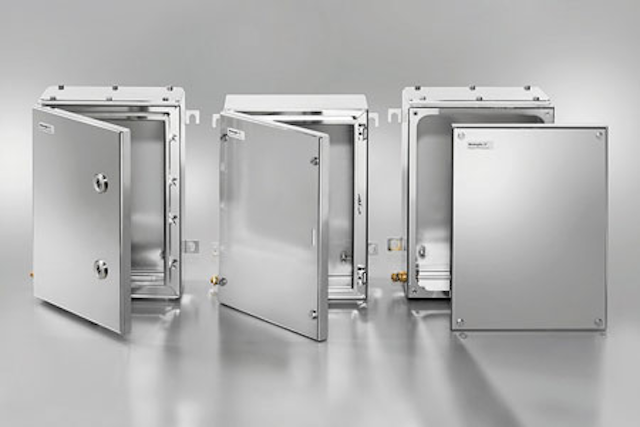 "For cable-entry flexibility, each enclosure is equipped with up to four gland plates that are secured with m6 hex-head screws," Weidmuller added. "A silicone gasket is standard to ensure the enclosures are suitable for use in temperature extremes, ranging from -76 deg. F to + 275 deg. F [-60 deg. C to +135 deg. C]. Impact- and corrosion-resistant, these enclosures can also be used in environments that are exposed to salt air. A grounding stud on the cover and base conforms to the most recent standards, and the base grounding stud can be replaced in case of damage. The enclosures are made of 316L stainless steel with a protective electro-polished finish. The Klippon enclosure series of MH, QL, and FS are available in 12 sizes and standard depths of 5, 6, and 8 inches."
The MH enclosure's multi-hinge characteristic makes it flexible, the company said. Users choose which side the lid hinges by moving the padlock tab to allow for the reversal of lid opening (left-to-right or right-to-left). The cover locking mechanism is located outside the sealed zone to prevent interference with the seal.
The QL range's quarter-locking cover requires a keying tool to open it, which prevents accidental opening as well as intrusion.
The FS enclosure's non-hinged, fixed-screw cover is ideal for applications where space is not conducive to lid clearance when opened, Weidmuller pointed out.
Aquantia unveils 100G copper technology for hyperscale data centers and cloud environments
Aquantia Corp., a specialist in high-speed Ethernet connectivity for data centers and enterprise infrastructure, has unveiled its QuantumStream technology, which the company says defines "a new class of high-performance connectivity architecture that has the potential to revolutionize next-generation hyperscale data centers."
The QuantumStream technology, which is being developed by Aquantia through a strategic collaboration with GlobalFoundries, creates a 100-Gbit/sec bandwidth all-electrical technology to deliver low latency to networking applications. The collaboration seeks to break through perceived technical barriers in continuing the current electrical connectivity roadmap to 100 Gbit/s bandwidth. In addition, Aquantia's QuantumStream technology is easily leveraged to deliver multiples of 100 Gbit/s of bandwidth on conventional DAC cables, resolving one of the most significant challenges facing the networking and data center industries today, according to the companies.
The QuantumStream technology is geared for short-distance links including: 100G over 3m direct attach cable SFP; 400G over 3m direct attach cable QSFP; and 800G over 3m direct attach cable OSFP. The new technology is aimed at inter- and intra-rack connectivity up to 3 meters, complementing longer reach optical connectivity solutions used in hyperscale data centers. "To date, industry watchers have projected that only optical connectivity will serve the needs of 100Gbit/s and beyond. This presents a huge barrier since optical technologies are intrinsically higher cost," said Faraj Aalaei, CEO of Aquantia.
He continued, "Aquantia's technology delivers a quantum leap in bandwidth performance over a single lane of copper previously believed to be solely the realm of optical techniques. Our expertise in complex high-speed copper transceivers, coupled with the legacy of robust SerDes leadership with GlobalFoundries' 14nm FinFET technology will enable a continuous roadmap to the required 100G connectivity and provide our customers with the best combination to differentiate and stay ahead of evolving marketplace demands. The availability of this technology will enable system vendors and data center operators to push towards higher performance and newer topologies in hyperscale architectures while keeping the reliability, low-cost and ease-of-use of electrical-based interconnects."
As stated in an Aquantia press release, "GlobalFoundries has more than 20 years of deep technical expertise in high-speed Serializer-Deserializer (SerDes) design. A SerDes integrated circuit is a fundamental building block responsible for the transport of data between switches, servers, routers and storage equipment in data centers and IT environments, over a variety of channels such as optical fibers, electrical copper cables, and backplanes. GlobalFoundries' FX-14 Application-Specific Integrated Circuit (ASIC) platform, designed on the company's most advanced 14nm Low Power Plus (LPP) process technology, delivers an optimized IP portfolio, including the latest generation of SerDes, which is capable of transporting data at speeds of 56Gbit/s."
Under the new collaboration, GlobalFoundries is providing access to its 56 Gbit/s IP core to Aquantia's team of experts. Aquantia combines the 56 Gbit/s IP core with its patented Mixed-Mode Signal Processing (MMSP) and Multi-Core Signal Processing (MCSP) architectural innovations of high-speed interconnect over copper, which it has developed over the past decade to deliver a unique 100G interconnect high-performance SerDes solution. In addition, Aquantia will provide access to its QuantumStream IP to GlobalFoundries for incorporation into its customers' ASICs, therefore expanding the ecosystem of solutions supporting this revolutionary interface.
"To meet the tremendous growth in bandwidth and data demands, GlobalFoundries is continuing its commitment to investing in network and technology enhancements including a best-in-class high-speed SerDes solution that will bring tremendous benefits to our customers," said Mike Cadigan, senior vice president of global sales and business development at GlobalFoundries. "Aquantia's innovative design expertise in high-speed copper interconnect technologies, combined with our world-class FX-14 ASIC platform and SerDes IP portfolio, will enable the continuation of electrical interconnect paradigms for hyperscale data centers."
Aquantia's press release adds, "An analysis of the deployment of switch and server connectivity in hyperscale data centers shows that a large concentration of them are within a few meters. According to Crehan Research, the majority of direct server and storage Ethernet network connections in hyperscale data centers are currently within 3 meters. Since interconnect solutions that are optimized for hundreds of meters or even a couple of kilometers would not be adequate for a few meters, this leads to the need for complementary solutions for connectivity over short-reach applications and long-reach connections. Traditionally, electrical interconnects have delivered the lowest-cost and -power options for the short reach space whereas optical solutions have been deployed in longer reach applications thanks to low-loss of optical fibers. Responding to a sweeping industry trend toward higher density switch and server configurations, a number of optical solutions have already been proposed for 100G. Aquantia's QuantumStream technology, a complementary 100G solution for mass server and switch connectivity at shorter reaches over copper lane implementations is now possible for the first time."
"As a principal engineer in global infrastructure architecture and strategy at LinkedIn, my focus is on designing next generation data centers. I have long believed that 100G connectivity would be widely deployed when it reaches a price point of one dollar per gigabit per second for optical interconnects," commented LinkedIn's Yuval Bachar. "Aquantia has come up with a very innovative 100G technology to deliver on lower cost per gigabit utilizing copper connectivity. Lower prices will transform the economics of in rack connectivity in hyper scale data centers, which obviously is of great interest to everyone looking to achieve below one dollar per 1 Gbit/s on an accelerated path within the rack."
Mexichem acquires HDPE conduit and innerduct manufacturer Gravenhurst Plastics
Mexichem recently acquired Gravenhurst Plastics Ltd. (GPL) in a deal the company says furthers its "global growth model with bolt-on acquisitions in value-added specialty products." GPL, a privately held plastics pipe manufacturer, is based in Gravenhurst, Ontario, Canada with an additional location in Temiskaming, Ontario. The company supplies high-density polyethylene (HDPE) conduit and innerduct for fiber optics as well as building supply products to the Canadian market.
GPL had $15 million in revenues in 2015.
Mexichem said it will consolidate GPL under the Fluent Business Group and will upgrade GPL's facilities. "Our Fluent Business Group with high-tech Dura-Line brand provides a pathway for connectivity via a scalable design to accommodate high-bandwidth demands for the Internet of Things," the company said in a statement announcing the GPL acquisition. It continued, "Mexichem's Dura-Line brand is a world leader in HDPE conduit, duct and pressure-pipe solutions for telecom, data communications and infrastructure industries, specializing in facilitating enhanced networks for tier-one communication companies."
The Fluent Business Group has annual revenues of approximately $3 billion, as of September 2016. "The addition of Gravenhurst will establish a presence for Fluent in Canada and will provide a platform to expand all of Mexichem's businesses in that country," Mexichem said.
Paresh Chari, president of Fluent Business Group, commented, "Gravenhurst's telecommunications products complement Mexichem's Fluent offerings. Gravenhurst's longstanding relationships in the Canadian market will enable us to expand Fluent's international footprint, leveraging world-renowned Dura-Line branded products, while preserving Gravenhurst's local presence."
Fluent USA/Canada's president, Emmanuelle Dubu, added, "We are pleased to partner with Gravenhurst in the evolution of the Canadian datacom business. Gravenhurst's deep roots and innate understanding of the dynamics of the Canadian market will be invaluable to our shared success."
Panduit connectors and cabling awarded environmental product declaration
Panduit Corporation recently announced the company has achieved environmental product declaration (EPD) certifications from UL Environmental for the company's copper cabling and jacks. Project developers can use EPDs to earn points toward LEED (Leadership in Energy and Environmental Design) certification.
"Panduit is the first structured cabling manufacturer to achieve EPD certification on both cabling and connectors," the company said when announcing this accomplishment. "The Panduit EPDs cover 18 types of RJ45 jacks and 22 different copper cables. The offering includes products for unshielded and shielded applications, in Category 5e, Category 6, and Category 6A performance, and includes both riser and plenum flame ratings for cable. In addition, health product declarations (HPDs) are in process for all the same products."
Dennis Renaud, vice president of Panduit's enterprise business, commented, "Everyone is talking about sustainability these days. At Panduit, we do more than just talk about it. We're committed to sustainable solutions and helping our customers achieve sustainability in their projects as well. This is an important step for Panduit in helping drive the marketplace toward sustainable solutions."
Panduit further explained that building projects can earn points toward LEED Version 4 certification by installing at least 20 different products, which are third-party certified to EPD and/or HPD, from at least five different manufacturers. Certified products can contribute toward two LEED points; one for an EPD and one for an HPD.
In-building wireless design software tackles capacity planning
iBwave Solutions recently announced the release of its latest wireless design product suite, iBwave Release 8, which the company says "features the most comprehensive and accurate capacity planning capabilities on the market." New functionality in Release 8 identifies high-traffic hotspot zones inside venues. "The latest versions of iBwave Design and iBwave WiFi are set to revolutionize the way in-building traffic and capacity are planned today," the company proclaimed.
"The exponential growth in mobile data consumption and the end-user expectation to stay connected anywhere, anytime present a continuous challenge to system integrators and enterprise IT departments as they struggle to accurately predict and plan for traffic and capacity needs," iBwave noted when announcing Release 8. "While traditional spreadsheet-based methods offer a basic solution, they are often inaccurate and error-prone, leading to suboptimized networks. iBwave Release 8 provides the HetNet capacity planning solutions that the industry needs as it gears up to handle the growing number of enterprise HetNet deployments. With the ability to define capacity planning requirements at both user-profile and venue levels, it is the simplest and most-accurate way to plan capacity and ensure a positive end-user experience."
Andrew von Nagy, owner of Revolution WiFi, commented, "The addition of capacity planning, integrated with iBwave's already powerful platform capabilities for 3D facility modeling and RF analysis, brings sophisticated user density and airtime demand modeling that is required to handle the increasing data consumption occurring on WiFi networks. iBwave WiFi provides telecommunications operators and carriers a unified RF design platform that serves the increasingly connected cellular and WiFi industries, and allows operators to leverage a single platform to design and deploy both networks in parallel."
Benoit Fleury, vice president of product line management for iBwave, added, "Today's enterprise success and failure depends largely on how well connected and informed its workforce is. Following extensive feedback from leading operators and integrators worldwide, iBwave has brought HetNet capacity planning to a whole new level, surpassing traditional spreadsheet methods in terms of ease and efficiency-be it for licensed, unlicensed, or a holistically integrated set of technologies."
Starline releases 1200-amp Starline track busway for data center, industrial environments
Starline recently introduced the 1200-amp Starline Track Busway. The latest addition to the company's line of track busway options delivers "even more power without losing any of the flexibility that Starline customers have come to rely on," the company said when introducing its largest-amperage offering.
Mark Swift, the company's director of marketing, commented, "We are excited to introduce this new design of our Starline Track Busway. With continued innovation as one of the main goals of our organization, we strive to develop and release new products that meet the increasing power and density requirements of our customers."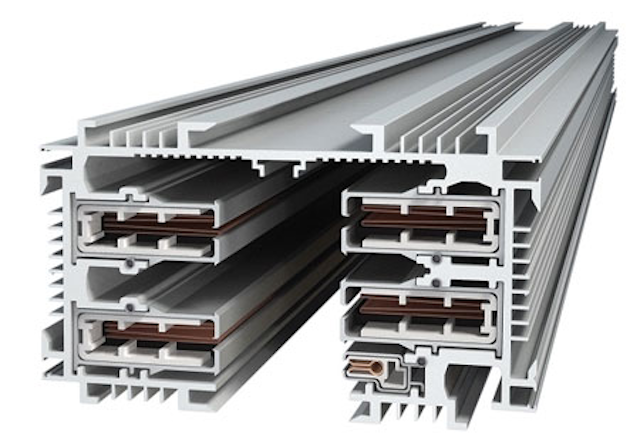 Like its other track busway systems, the 1200T5 1200-amp system supports mission-critical environments like data centers as well as industrial networking environments. The 1200T5 Starline Track Busway has a similar look and feel to its sibling offerings. "It uses the same patented u-shaped busbar design that creates constant tension and ensures the most reliable connection to power," the company noted. "Best of all, the same plug-in units can be used for all systems in the T5 series-from the 250-amp to the new 1200-amp. The simple turn-and-lock insertion of plug-in units combined with the busways continuous access slot provide endless flexibility for how end users need to lay out their operations."
The company's director of engineering, David Grafton, added, "During the design process, our main goal was to maintain the same plug-in unit compatibility and flexibility across all T5 busway systems, which we successfully accomplished with this busbar design."
The 1200-amp is available with copper/aluminum conductors and an optional ground conductor. The outer aluminum housing incorporates four data channels that are compatible with Starline's latest cable routing and management accessories. Additional accessories meant for the busway opening are also available, including access panels, restricted access points, and optional closure strip.
Arecont Vision unveils mini-panoramic surveillance cameras
Arecont Vision, a specialist in IP-based megapixel camera technology, has expanded its SurroundVideo panoramic indoor/outdoor camera series with fifth-generation models that deliver important new features in a smaller size. The compact SurroundVideo G5 Mini cameras are the latest addition to the SurroundVideo multi-sensor panoramic family. The SurroundVideo panoramic cameras provide four integrated lenses in either 180- or 360-degree configurations. The new SurroundVideo G5 Mini panoramic camera series delivers 12- or 20-megapixel (12 or 20MP) resolution at double the frame rate of previous models. The G5 Mini is also approximately 50 percent smaller than previous SurroundVideo models.
In 2006, Arecont Vision pioneered the industry's first multi-sensor panoramic megapixel cameras and has maintained its market leadership through continued innovation and development. According to the company, not only can a single, high definition SurroundVideo camera replace multiple pan-tilt-zoom (PTZ) or fixed-view cameras, but it does so while enhancing video coverage and situational awareness.
Even more important is that reducing the number of cameras through the use of SurroundVideo may lessen both project costs and complexity. Users can view each sensor of a SurroundVideo G5 Mini megapixel camera individually or cumulatively in a full 180- or 360-degree panoramic view. SurroundVideo panoramic cameras are factory-aligned with a slight image overlap as a means to ensure that nothing is ever missed in the field of view. 12MP WDR-equipped models offer up to 100dB at full resolution for an optimal image, even in extremely varied lighting conditions. SurroundVideo cameras additionally feature four individual day/night mechanical IR cut filters in order to provide the highest image quality at any time of day.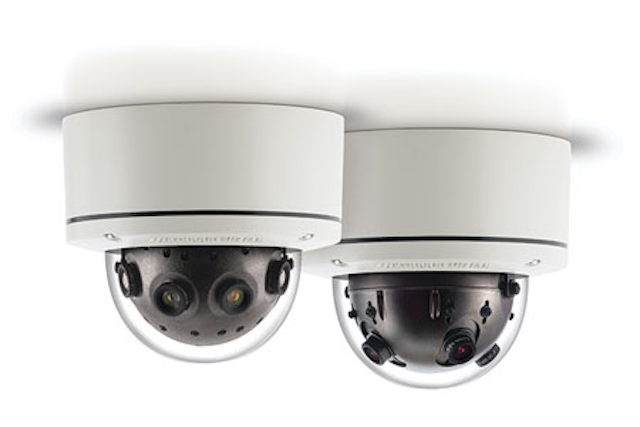 "Arecont Vision SurroundVideo multi-sensor megapixel cameras continue to be the go-to solution for knowledgeable systems integrators around the world due to the demonstrated performance, proven reliability, and outstanding cost-efficiency of the entire series," said Brad Donaldson, Arecont Vision's VP of product development. "The smaller size of the new SurroundVideo G5 Mini models, combined with double the frame rate of earlier models, will significantly benefit our customers."
The SurroundVideo series cameras also offer advanced streaming capabilities, notes the company. They are designed on the Arecont Vision highly efficient H.264 encoding platform to deliver high quality video without straining the network. Power can be supplied by either a single Power-over Ethernet (PoE) compliant network cable, or by an 18-48V DC/24V AC power supply. The camera interface allows for intuitive, fast, and easy configuration, while the convenient AV IP Utility tool enables users to quickly configure or update one or multiple cameras simultaneously.
The SurroundVideo cameras are integrated with the industry's leading video management systems (VMS) and network video recorders (NVR) through the Arecont Vision Technology Partner Program and its MegaLab testing facility and knowledge center. The result is the best-possible integration for surveillance projects; the company claims that most of its Technology Partner Program VMS/NVR members further reduce project costs by charging only a single camera license for a four-sensor SurroundVideo camera.
Made in the USA, the SurroundVideo cameras are typically mounted on walls, ceilings, rooftops, corners, light poles, and emergency call boxes. Further, the entire SurroundVideo series is subjected to, and certified by, rigorous dust, water, and impact tests while under strict manufacturing quality control.
Broadcom acquiring Brocade, plans to sell off Ruckus Wireless and rest of IP networking business
Broadcom Limited agreed to acquire Brocade Communications Systems in a $5.9-billion deal, which includes the assumption of $400 million of debt.
In an announcement of the deal, Broadcom's president and chief executive officer Hock Tan said it "enhances Broadcom's position as one of the leading providers of enterprise storage connectivity solutions to OEM customers … Brocade increases our ability to address the evolving needs of our OEM customers." Broadcom plans to divest Brocade's IP networking business, which includes Ruckus Wireless as well as campus networking, data center switching and routing, and software networking businesses. Brocade acquired Ruckus Wireless for $1.2 billion in April. "We are confident that we will find a great home for Brocade's valuable IP networking business that will best position that business for its next phase of growth," Tan added when announcing Broadcom's acquisition of Brocade.
The $5.5-billion price tag equates to $12.75 per share, which is a 47-percent premium over Brocade's closing price on Friday, October 28. Brocade's CEO Lloyd Carney said, "Our best-in-class FC SAN [Fibre Channel storage area network] solutions will help Broadcom create one of the industry's broadest portfolios for enterprise storage. We will work with Broadcom as it seeks to find a buyer for our IP networking business, which includes a full portfolio of open, hardware and software-based solutions spanning the core of the data center to the network edge."
Reporting on the deal on Wednesday, November 2, TechCrunch's Ron Miller (@ron_miller) noted, "The nature of the deal in which they are planning to sell off parts of the business will have to create a level of uncertainty among Brocade's current customer base … Ruckus Wireless … suddenly finds itself in no-man's land with no clear understanding of who its owner ultimately will be … Today's deal is expected to close in October next year, and is of course going to be subject to regulatory approval."