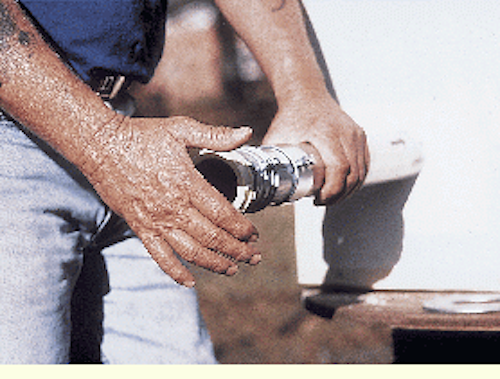 Ron Tobias, Coastal Computer Connections Inc.
Problem
For many cabling contractors, firestopping is a last-minute procedure that is hastily done--and because of this, sometimes has to be redone.
Solution
Instead of viewing firestopping as an end-of-job necessity, to be performed as quickly and as inexpensively as possible, change your company`s attitude toward this vital procedure and turn it into a profit center. Here is how to proceed.
Procedure
1) Standard procedure at our company for penetrating fire barriers is simple and profitable, while keeping our liability to a minimum. We always sleeve horizontal penetrations with metallic conduit. If it is a new job, we specify these sleeves in advance and discuss with our customer our concern for the integrity of fire barriers. Using this approach, we have won contracts even when we were not low bidder.
2) When running cables in existing buildings, we contact the customer and advise him or her of the cost of fire-wall penetrations when we encounter fire barriers. Few customers will refuse to properly seal a fire barrier. If the customer refuses, we note this on the work order and have the customer sign it.
3) Fire-wall penetrations have boosted our bottom line an average of 10% on most jobs using this procedure. More important, we have demonstrated to both the customer and building inspector our respect for fire barriers. Local inspectors appreciate our efforts and refer other contractors to us for consultation on our techniques.
4) And one final tip: Don`t forget to bill for your firestopping efforts!
Ron Tobias heads cabling contractor Coastal Computer Connections Inc. (Pensacola, FL).
Click here to enlarge image
An installer demonstrates the use of the Penetrator, a preassembled firestop penetration unit especially useful for retrofit. The device is toothed on one end, enabling it to be twisted through drywall. It is manufactured by It`s Unique (Mobile, AL).