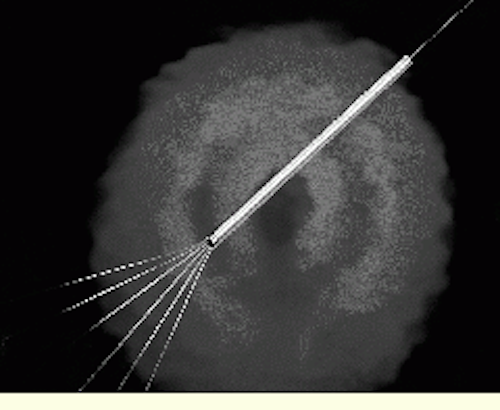 Lynn Haber
The fiber-optic industry is much like a 15-year-old teenager who is rapidly growing, prone to change and still immature. While applications for fiber continue to emerge--for example, in local area, wide area and metropolitan area networks--and fiber is driven deeper into the public network, there is a need for new fiber-optic components. To meet market needs, installers of fiber-optic systems are calling for less-expensive and more-advanced products, and manufacturers are devising processes to lower costs and improve their products.
Copper may dominate the cabling industry today, but fiber is the future. That`s why installers want fiber-optic components that will help them meet their customers` needs; products will evolve as fiber use increases.
Fiber-optic components, including connectors, splitters and switches, have both strengths and weaknesses. For example, Trestand Conrique, president of Great American Networks Inc., a communications contractor and systems integrator of structured cabling systems and network hardware based in San Diego, says that fiber-optic components have evolved during the last five years to the point where they are user-friendly. "Installing fiber-optic systems has become less time-consuming without any loss in reliability," he says.
In particular, he points to crimp-style connectors. According to Conrique, these connectors became well-defined only within the past two years. "More recently," he says, "they`ve become a viable option for termination."
Connector technology evolving
For people like Conrique, crimp-style connectors are the connectors of choice; they are an affordable option that provides accuracy and low loss. Compared with connectors that require epoxy and curing, crimp-style connectors can be attached quickly.
Others in the industry think differently. At Optec Inc. (Portland, OR), which installs both copper and fiber LANs, WANs and MANs, Brett Ulberg, project supervisor, says he has to look for the best type of passive equipment available. For him, that means the standard epoxy-type connector.
The move to an epoxyless product, though, is on Brett`s wish list because he can foresee productivity and cost savings. However, internal product testing revealed a loss budget unacceptable to him.
A faster type of connector is also important to Carl Strobel, president of Fiber Plus Inc. (Baltimore, MD). He says that his company, which designs and installs data transmission systems, generally uses epoxy-type products. Strobel believes the industry took a big step forward when it came out with epoxy that does not require heat. "It eliminated the need for ovens and speeded up the polishing process, which usually takes 10 to 15 minutes."
Connector technology is evolving. In fact, the industry is moving toward SC-type connectors. SC connectors are also being used with angle physical contact-type polish. According to Laura Slyk, manager of technical services at Porta Systems Corp., Aster products division (Hopkinton, MA), this contact-type polish gives better performance than earlier polish products.
Tim Prade, operations manager at Optec, attests to the growing popularity of SC-type connectors. "I think they`re the easiest connector product to use, and they offer two times the density," he says. Where he used to have 24 fibers in a patch panel, he can now have 48. "There`s more space to bring in fibers, which cuts costs," he says.
Glassolder Package, a product from the Fiber Optic Division of Gould Electronics, (Millersville, MD), eliminates the use of epoxy. Introduced in late 1994, the product makes a glass-to-glass bond between optical fibers and a silica substrate. According to Jeff Bugenhagen, North American sales manager at Gould, a glass bond is stronger than epoxy and resists degradation caused by humidity.
Lowering component costs
For industry players like E-Tek Dynamics Inc. (San Jose, CA), the technology of couplers is well understood. According to Jack Brouhard, marketing manager, driving down product costs is the biggest challenge that manufacturers face. "Customers want lower prices," he says. To accomplish this, manufacturers must increase product yields through automation. According to Brouhard, E-Tek is automating more of its processes and has developed a coupler workstation to reduce operator overhead. "The operator positions the fibers," he explains, "and the machine is programmed to do the work. Product yields have jumped from the 50% to 60% range using non-automated methods to 90% or more using the coupler workstation."
Bugenhagen says that pressure in the industry to cut component costs stems from the customer`s belief that these products are commodity items, which they are not. "The perceived value of optical components is quite different from the actual value," he says.
The lack of industry standards leaves manufacturers riding a roller coaster. "There`s still a great deal of customization of optical components," says Bugenhagen, who points out that 80% of the products Gould supplies are customized.
Currently, there are no standards for product types or product specifications on the telephony or cable-TV side. While Bell Communications Research (Red Bank, NJ)) has defined some industry standards, the big question in the industry is whether the standards are appropriate. They appear to be too flexible, which gives manufacturers--who must frequently enhance existing products to meet changes in, for example, wavelengths, loss criteria and optical performance specifications--room to make changes.
Putting it together
A recent trend in the fiber-optic industry has been integrated components. For manufacturers, integration of components reduces the number of steps in product assembly and saves time, cost and real estate. Integrated components find their greatest use in optical amplifiers, but they also have applications in bidirectional wavelength-division multiplexing.
E-Tek , for example, offers several integrated products, including an integrated fiber amplifier module and eight derivative products, each shaped differently. The module integrates the isolator, tap coupler, wavelength-division multiplexer and photodetector in a small butterfly package. Among the derivative products are one with passive components only, one without a photodetector and one that can be customized to include different component combinations.
"The benefits of integration," says Brouhard, "is that fewer splices are required. This results in less loss and a more reliable product because you have only one product--rather than three or four--where something could go wrong."
Today, the cost of integrated components equals that of components purchased individually. "That`s because the volumes are not yet up," says Brouhard. He notes, however, that interest in integrated components is growing. Product testing is in the mid-to-end qualification stage, with each testing phase taking approximately six months.
In the switch arena, E-Tek recently introduced a programmable fiber-optic switch. In a test environment, the multiport switch allows installers to roll traffic off a fiber switch to a backup fiber for testing, using an optical time-domain reflectometer. Brouhard says the switch can handle 100 ports and can be set up to operate at a specific time. It can also save on manual labor and does not deal with live traffic.
Installers` wish list
While many manufacturers are improving such products as couplers, splitters and switches, they should also consider that installers view patch panels as an underdeveloped product category. "They`re not designed for environments that require a lot of change--plug and patch and repatches. The work can be done, but it`s not convenient," says Great American Network`s Conrique.
Installers would also like to see integrated solutions for cable management. Today, they can piece together solutions, but they want integrated systems for fiber similar to the ones that exist for copper. "In the fiber world," says Conrique, "we have the last couple of feet of management on the rack, panel or distribution box. But when it gets down to being able to buy a system that can manage the fiber through the rack and protect it, no one is doing it." Improved fiber management means a reduced risk of downtime or damage to the connection. q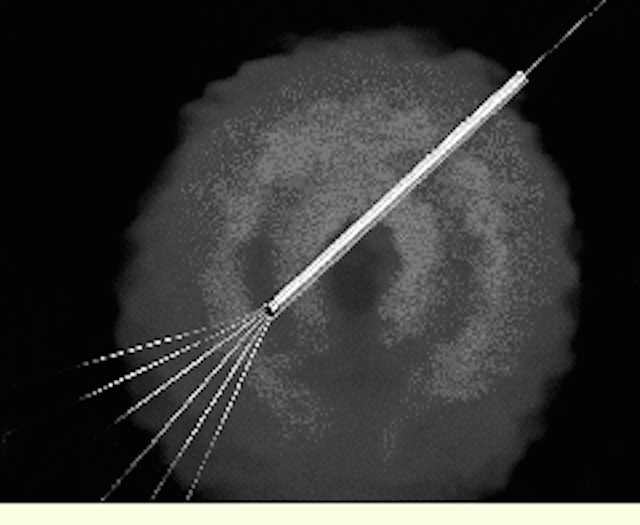 Click here to enlarge image
The Unitary 1x6 splitter from Porta Systems Corp. can facilitate seven fiber-optic splits using a single fused coupling region.
Lynn Haber is a freelance writer based in Boston.