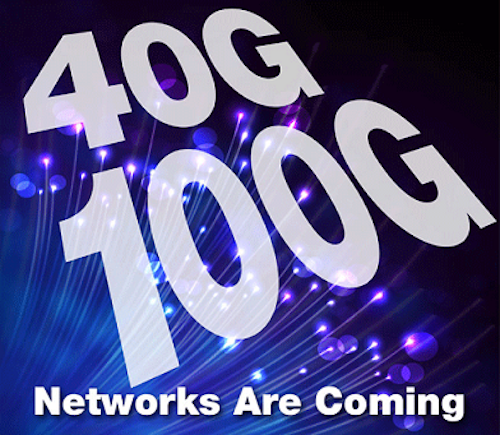 Optical transceiver vendor Champion ONE says it now offers CFP2 optical modules for 100 Gigabit Ethernet (100GE) applications over singlemode fiber and multimode fiber.
The new CFP2 devices complement the company's Passport CFP optical transceivers. The CFP2 interface offers a third of the power and half the size of the forerunner CFP, which means these transceivers will meet the needs of users looking for lower power consumption and greater port-density, says the company.

Champion ONE says it offers these new CFP2 modules in four configurations:

-- Single-Rate 100GBase-SR10 for multimode fiber applications with reaches of 82 m (on OM2 fiber) and 300 m (on OM3 fiber). The maximum power consumption is 4 W.

-- Multi-Rate SR10 for both 100GBase-SR10 Ethernet and 10x11.2-Gbps Optical Transport Network (OTN) applications over multimode. The module will support reaches of 100 m (on OM3 fiber) and 150 m (on OM4 fiber), with a maximum power consumption of 4 W.

-- On the singlemode fiber side, the Single-Rate 100GBase-LR4 module will support distances of 10 km via a maximum power consumption of 8 W.
-- The Multi-Rate LR4 module supports both 100GBase-LR4 Ethernet and OTN OTU4 411-9D1F applications of 10 km. Its maximum power consumption is 8 W.
CIM PAST COVERAGE:CFP2 ecosystem for 40G/100G data center is assembled

"Our customers look to Champion ONE to provide state-of-the-art solutions at a fair price with a capability for rapid deployment. The CFP2 100G transceiver enables Champion ONE to remain on the front edge of customer needs with a proven ability to scale across new technology adoption cycles," said John Jutila, Champion ONE's CEO. "We are already experiencing rapid growth in 100G demand among major network carriers and expect the trend to continue to broaden across metro and data center applications while driving new requirements."

The MSA-compliant CFP2 transceivers can directly replace hot-pluggable OEM transceivers and carry a five-year warranty.

Source: Lightwave