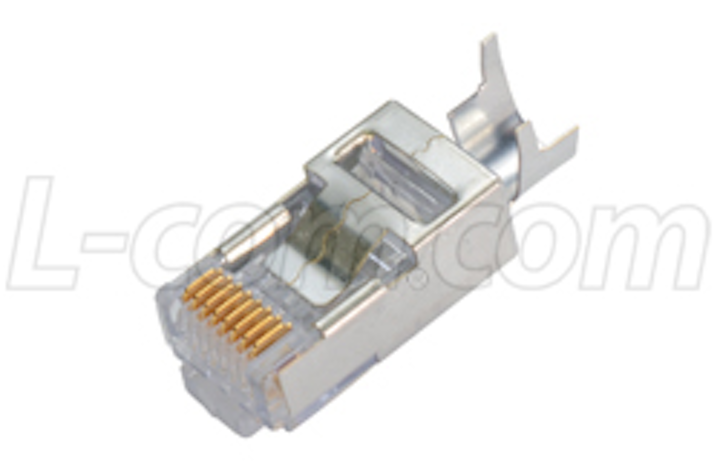 L-com now stocks an RJ45 (8x8) connector specifically designed to terminate conductors in a range of 0.044" to 0.048" (1.1 to 1.2 mm). The connector includes a metallic strain relief that accepts large OD cables of up to 0.310" (7.9 mm).

The new plug is shielded, Category 6-rated for up to 1 Gbps transmission (backward-compatible with Cat 5e and Cat 5 media), has a load bar for an easy termination, and is sold either individually or in packages of 10.

The company notes that most Category 6 plugs are designed to terminate on conductors that range from 0.037" to 0.042" (0.94 to 1.07mm). However, some heavy-duty industrial or outdoor rated cables (such as L-com's TFDL5089 bulk cable) utilize thicker conductors to improve a variety of factors such as flexibility and durability. These cables have typically required factory termination. L-com's new plug allows users to terminate their own cable assemblies at work sites or in the field.

"Our customers were looking for a solution for using industrial bulk cable in situations where you can't pre-terminate the cable assembly," comments David Gallagher, product manager at L-Com. "We now offer such a solution." The new plug is being stocked at L-com's distribution center in North Andover, Massachusetts for same day shipment.

View a detailed 2D engineering drawing of the plug.