Category 8 field-terminable plug is commercially available
OCC's Cat8 Plug meets the latest draft Cat 8 spec and is designed for direct-attach links as well as data center server connections.
Oct 3rd, 2014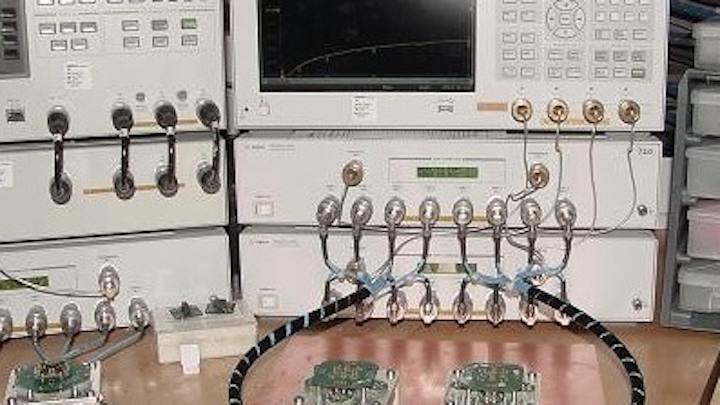 Optical Cable Corporation (OCC) announced the commercial availability of a field-terminable plug that complies with the latest draft specifications of the TIA's Category 8 standard. The Cat8 Field Terminable Plug "is designed to provide the highest level of performance for direct-attach, high-speed applications when used in conjunction with a Category 8 copper cable," the company said when announcing the plug's availability, "providing data transmission speeds of up to 40 Gbits/sec."
The TIA continues to develop ANSI/TIA-568-C.2-1 Balanced Twisted-Pair Telecommunications Cabling and Components Standard, Addendum 1: Specifications for 100 ohms Category 8 Cabling—referred to by many simply as the TIA's "Category 8 standard." OCC said the standard is expected to be completed and released for publication in late 2015. The standard defines performance requirements that will enable Category 8 cabling to support—also under development—the IEEE's 40GBase-T.
The Cat8 Plug from OCC "uses the same shielded housing used in the company's Category 6A Field Installable Plug," OCC explained, "a design that enables simple terminations with no specialized tools. These products are ideal for direct-attach, high-speed links and data center server connections." The company also said the plug "provides consistent and reliable terminations that are guaranteed to meet and exceed the proposed Category 8 standard when paired with compliant Category 8 cable. And OCC's Cat8 plug is fully backward compatible with existing RJ-45 infrastructure, including Cat 6A, Cat 6 and Cat 5e cabling."
OCC's chairman, president and chief executive officer, Neil Wilkin, lauded the technical accomplishment: "Our introduction of the industry's first Category 8 plug is another example of OCC's industry leadership and the strength of our team—in both copper and fiber-optic cabling and connectivity products." The company also noted it "has a long history of active leadership in product and standard development for Category connectivity products, as well as the design and manufacture of test fixtures [pictured below] used by the industry to verify cable and connectivity performance in accordance with TIA Category standards."
Derrick Strikeleather is an OCC product design engineer and a member of the TIA's TR-42.7 Engineering Subcommittee, which is developing the Category 8 specifications. He commented, "OCC's Category test fixtures provide manufacturers and other members of the telecommunications industry a better methodology and better process control for guaranteeing Category-level performance in connectors and cabling. We are proud of our active contributions over the years to the Category connectivity and cabling standards development within the TIA committees."
Dr. Ian Timmins, vice president of engineering for enterprise connectivity with OCC, concluded, "We are known for our thoughtful design, exceptional performance, and reliable product craftsmanship at OCC. These qualities are at the heart of OCC's engineering and development of the next generation of fiber-optic and copper cabling and connectivity technologies and solutions."