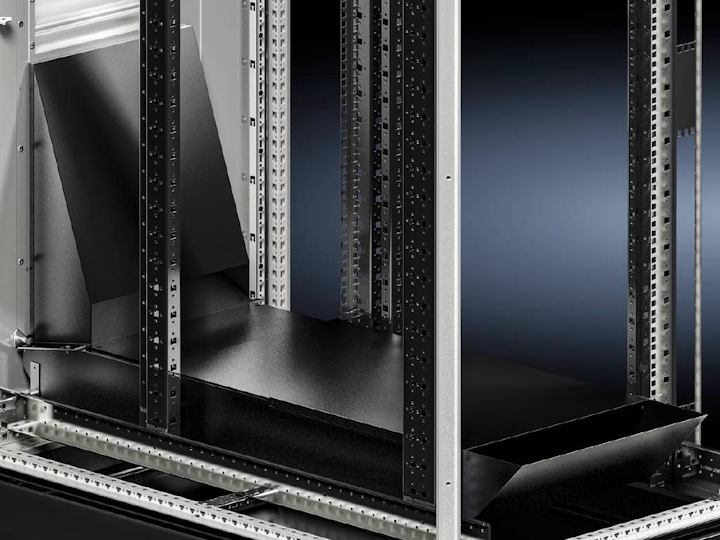 rittal.com
Rittal has introduced a new rear-to-front duct for IT installations using its Blue e+ cooling units. The new product, Rittal part no. 3312.820, is designed to direct cool air from a rear door-mounted air conditioner to the front of the rack.
Baffles are used to effectively separate the cool air in the front of the rack and the hot air in the rear. In conjunction with solid doors, this improves efficiency while maintaining server temperature set points which reduces downtime, says the company.  
This single part is designed to adapt to a variety of IT racks. The new duct is applicable for the following Rittal Blue e+ models ranging from 2 kW to 6 kW: 3186.930; 3187.930; 3188.940; 3189.940. The company says its A/C Edge reference designs are being updated to optionally add the new duct, and alternatively use rear mounted A/C solutions.  
The new duct mounts inside the system's 19" rails, so it is suitable for 600 – 800 mm wide racks. It can also be used in racks ranging in depth from 800 – 1200 mm. There are minimum distances for placement of the 19" rails.  
The duct is designed to be installed at the bottom of the rack and uses 3 RU or 5.25 inches (133.4 mm). Made of sheet steel, it is painted in Rittal's RAL 9005 black hue. Learn more about Rittal's Blue e+ system.