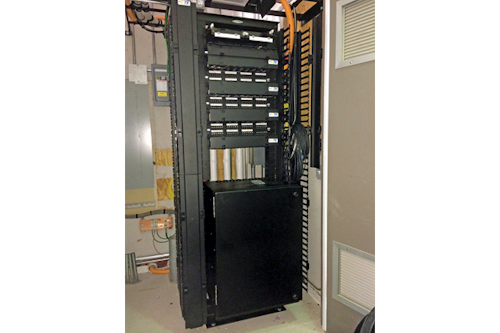 Research and Markets (Dublin, Ireland) has announced the addition of the Data Center Rack Market in the US 2015-2019 report to its offering. The technology analysts forecast the data center rack market in the US to grow at a CAGR of 13.95% over the period from 2014-2019.

The report contends that modern data centers are undergoing several changes in terms of infrastructure such as IT equipment, power, and cooling. The rising number of business applications and data growth has prompted data center operators to install rack cabinets capable of mounting equipment that offers higher efficiency. The firm notes that the size of the equipment varies from one vendor to the next, along with the cabling inside the rack cabinets. Racks are also being developed with better air flow management as high-density equipment becomes more prevalent.

The report's executive summary states: "The density of the IT equipment used data centers is increasing rapidly, requiring efficient cooling systems at the source. There are several developments currently underway in the data center market regarding the use of rack/row-level cooling solutions. Most vendors in the market are innovating to offer rack cabinets with provisions for cooling systems."

"These systems can be mounted over or within the racks. Rack cooling systems have a short cooling airflow path and high-precision air direction, which overcomes external constraints. These systems can handle high power density equipment and feature high utilization cooling capacities. However, installation requires many small air conditioning devices along with connected piping, specifically at low power density levels. Therefore, modern racks cabinets that are already equipped with cooling systems will likely be preferred during the forecast period."

Further, the report states that increased adoption of blade and microservers is challenging the market growth.
Companies mentioned in the report include:

AMCO Enclosures
Acousti Products
Belden
Belkin
Black Box Network Services
C&F Group
Chatsworth
DAMAC
Dell
Delta Power Solutions
Eaton
Emcor
Emerson Network Power
Emprimus
Enterprise Infrastructure Solution
Fujitsu
Gaw Technology
GizMac (xRackPro)
Great Lakes Case & Cabinets
HP
HUBER+SUHNER
Hammond Manufacturing
IBM
Kendall Howard
Legrand
Martins International Enclosures
Midwest Computer Accessories
Optical Cable Corporation
Oracle
Pentair
Rack Solutions
Rackmount Solutions
Rittal
Schneider Electric
SharkRack
Siemon
Subzero Engineering
SuperMicro
Telect
Tripp Lite

Learn more about the report.