Device delivers cool air directly to top-of-rack switches, other network gear
Geist's SwitchAir units are available as passive or fan-assisted devices and accommodate 1U to 9U.
Aug 14th, 2013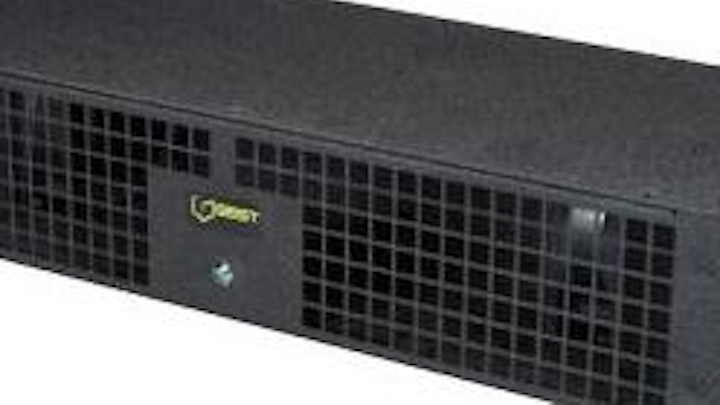 Geist has developed the SwitchAir product line to reduce heat on top-of-rack network switches, load balancers and routers, by directing cool airflow to these devices within the rack. Geist points out these network devices are typically mounted in the back of the data center cabinet, "where they are susceptible to heated air produced by servers." The company's line of SwitchAir units "is engineered to alleviate heat stress by delivering cool airflow to switches and other devices."
Related story: Paper compares top-of-rack and structured-cabling architectures
SwitchAir interfaces with rackmount devices of any brand or configuration, Geist points out, from 1U to 9U in size. The products are available in passive and fan-assisted version, with front- side- and rear-airflow combinations.
Geist's executive vice president Brad Wilson commented, "The switch is quite possibly the most critical piece of equipment in the rack, and studies have shown elevated temperatures reduce the life of the switch by as much as 50 percent. Our SwitchAir product installs easily to eliminate intense heat and preserve the long-term functionality of the switch."
Geist has developed supporting documentation for its SwitchAir units, including these installation instructions for its 1U unit and these for its 2U unit.