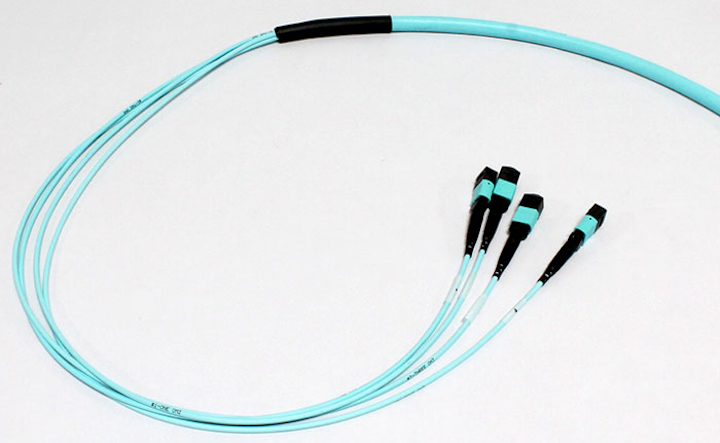 Opticonx describes it P3Link Xtreme preterminated fiber-optic cabling system as "compact, high-density, low-loss and high-performance," in addition to being "an easy way to update or install new fiber-optic cabling systems in data center storage area network and local area network environments."
The Pull, Plug and Patch system includes MTP brand cassette modules, MTP trunks, harnesses, patch cords and patch panels. Opticonx says all products are manufactured in the United States, provide up to 144 fibers in 1U of rack space, and deliver guaranteed performance for 1, 10, 40 and 100 Gigabit Ethernet.
Brian Keane, vice president of Opticonx, explained, "Our system is fully scalable, making this product the perfect fit for any upgrade or new system installation. Our objective was to create the fastest and easiest-to-deploy, high-performance fiber-optic cabling systems."
All system components with optical fiber include bend-insensitive fiber, and components are available in low-loss (LL) and extreme-low-loss (XLL) performance levels.