Fiber harness, 16-port module replicate blades
The latest additions to CABLExpress's Skinny-Trunk product line maintains replication of 8-, 16-, 32- and 64-port blades.
May 26th, 2011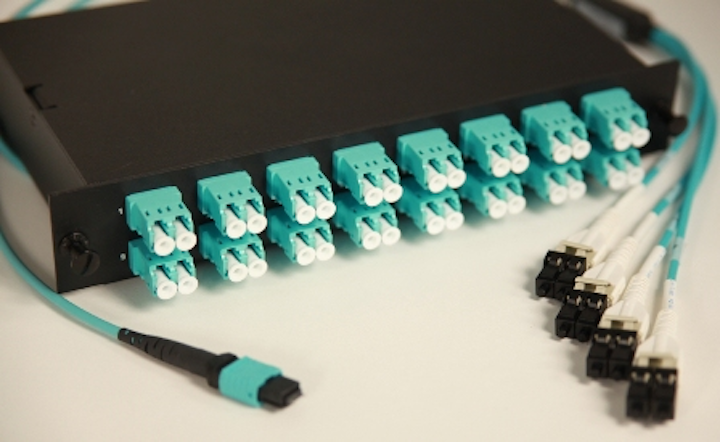 The Skinny-Trunk line of connectivity products for data center environments now includes a 16-port module and an 8-fiber harness. CABLExpress explains that when these new products are used in concert with each other, users can replicate high-density fiber switch ports. In addition, it makes MACs in these high-density fiber environments easier to accomplish.
CABLExpress's vice president of data center and cabling Pete Belyea explains that the new module and harness make it possible for data center managers to "maintain exact port replication" of blades with 8, 16, 32 or even 64 ports. The existing Skinny-Trunk modules (24 ports) and harnesses (12 fibers) accommodate blades with 12, 24 or 48 ports. The product line, he explains, represents a single trunk system that will support multiple generations of equipment.
Additionally, CABLExpress adds, the new 16-port module provides an upgrade-migration platform to 40- and 100-Gbit/sec speeds because its fiber count and low insertion loss are in keeping with the IEEE 802.3ba specs. The module fits into a 1-, 6- or 10-U H-series enclosure.
The new harness is manufactured with staggering designed-in. The company says this characteristic is aesthetically appealing and can dramatically reduce cable congestion and bulk.