AT&T back in the enterprise-cabling business
Company now offers the EMEA market complete copper- and fiber-cabling systems and cable-management equipment for enterprise, data center and outside-plant networks.
Aug 28th, 2014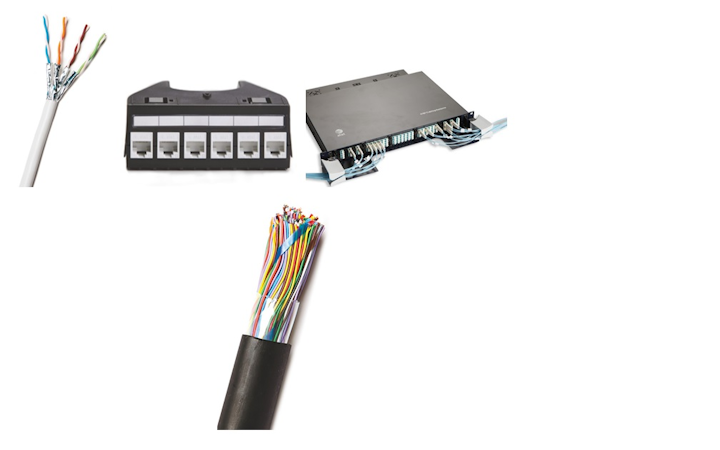 Updated September 3, to clarify that the product lines are not available to the U.S. market.
Industry veterans recall that the market-share-leading Systimax cabling-system brand, now owned by CommScope, was originally developed and sold by AT&T. Through a series of spinouts and acquisitions, the Systimax brand was the property of a couple organizations (Lucent Technologies and Avaya) before being acquired by CommScope in 2004. But the company that started it all, AT&T, of course remains a force in the communications industry and has once again rolled out a cabling product portfolio serving enterprise and data center networks. According to AT&T, the product portfolio is available to the Europe, Middle East and Africa (EMEA) markets.
Earlier this year the AT&T Cabling Systems business launched, with EMEA headquarters in Cologne, Germany. At the time of that launch, the company said the system is available worldwide. However, we recently learned from AT&T that the products are not available in the United States.
The specific product lines that AT&T offers follow, as described in the company's announcement. Images of a handful of these products appear at the bottom of this page.
AT&T CopperLine: LAN Indoor Copper End-to-End Solutions—Category 3 to Category 7A cables, connecting hardware, modular cords, consolidation-point options, plug-and-play preterminated assemblies and other products.
AT&T FiberLine: LAN Fiber-optic End-to-end Solutions—Full range of fiber-optic cables, panels, modular cords, connectors, adapters, couplers and outlets.
AT&T CenterLine: Data Center Complete Solutions—Complete range of enclosures and rack systems, accessories, PDU, LCD rack consoles, plug-and-play solutions including MTP and MPO assemblies, and other products.
AT&T RackLine: Cabinets, Racks, Enclosures and Cable-Management Solutions—Wide range of network and server cabinets, freestanding or wall-mount cabinets, PDUs and a wide selection of accessories.
AT&T OutdoorLine: Outdoor Cabling Solutions—Copper cables and fiber-optic cables for outdoor installation in various conditions, wide range of outdoor connectivity components, outdoor connection boxes and fiber-optic splice closures.
When the company launched these new product lines in April of this year, its director of business development for Europe, Udo Steffens, commented, "We offer to our customers a complete, high-quality cabling solution from one source, with strict conformance to the latest standards, verified by third-party test houses. I am confident that our unique solution will soon become a major player in the European market."