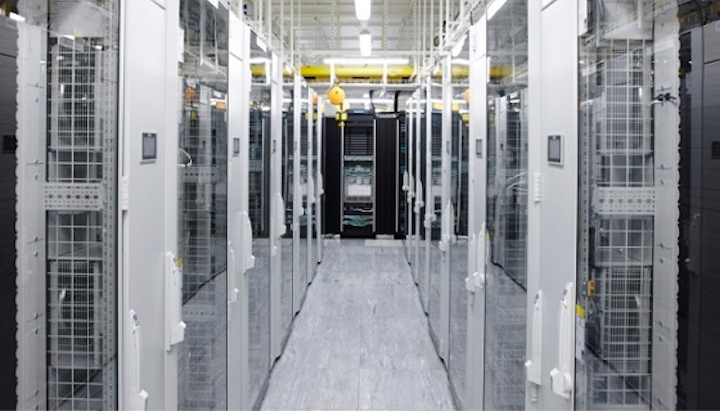 CommScope (NASDAQ: COMM) and ODATA, a Brazilian company specializing in colocation services for large customers in a wide range of industries, are partnering in the Latin America market to offer multi-tenant data center (MTDC) services.
With the agreement, CommScope extends its support for MTDC in Latin America and the Caribbean (LAC) region. As noted by a CommScope statement, "A MTDC is a ready-made space, owned and operated by a third- party with complete infrastructure including power, data network and physical spaces. With this model, the customer doesn't need to build, maintain or operate a separate data center," the company adds.
CommScope said the new partnership was signed to address current market changes where more companies are choosing to outsource data center services. ODATA will be the first company headquartered in Latin America region to offer MTDC infrastructure for advanced technologies such as cloud computing and data center virtualization, added the company.
See Also: CommScope's MTDC Alliance brings in 5 more colo- data center giants
"In recent years, companies have increased outsourcing of their IT resources by opting for shared environments in which data centers are seen as an operating expense," comments Ed Solis, vice president of enterprise sales for CommScope's LAC region. "MTDC's infrastructure makes advanced technologies such as cloud computing and data center virtualization available to companies of all sizes, while delivering flexibility and ease of growth as customers' business expands."
ODATA opened its first MTDC in Brazil, SP01, in Santana do Parnaíba, in 2017. In addition to the data center in Santana do Parnaíba, ODATA is building Colombia's largest carrier-neutral data center in Bogotá and has just announced the start of construction of a data center campus in Hortolândia, in the interior of São Paulo, aimed at companies with larger data demands. CommScope notes that ODATA offers 40 megawatts of IT power, the largest in Latin America, which will be delivered gradually starting in January 2020. All ODATA data centers are connected to the main public cloud hubs in Brazil and the world.
"It is certainly a very advantageous partnership for both companies," concludes André Busnardo, chief sales officer at ODATA. "This [partnership] enables ODATA to leverage the strength of the CommScope brand with its commercial channels to identify and bring new portfolio projects to customers. We now have the ability to offer colocation services to our commercial channel in addition to our existing portfolio, which brings additional revenue to our company."
Related Story: R&M expands operations into Brazil with fiber-optic and copper cabling systems