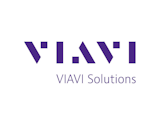 Use form below to download this white paper.
Data centers are the epicenters of the digital world and they continue to grow in complexity. With ever increasing demands for efficiency and performance, today's data center operators must be prepared with knowledge and, maybe more importantly, the tools to test and troubleshoot issues accurately and efficiently. Included are 11 use cases for testing including the problem and how to solve it.
This white paper sponsored by Viavi.