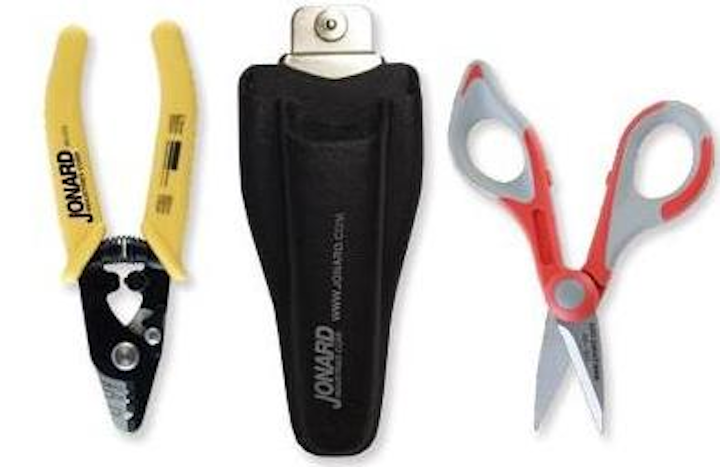 Jonard Industries' TK-350 Fiber Optic Kit combines the JIC-375 Fiber Optic Stripper with the JIC-186 Ergonomic Fiber Optic Kevlar Cleaver, with both tools secured in the H-60 Molded Pouch.
The JIC-375 is a three-hole fiber stripper; the first hole strips the 1.6- to 3-mm fiber jacket down to the 900-micron buffer coating, the second hole strips the 900-micron coating down to the 205-micron coating, and the third hole strips the 250-micron coating down to the 125-micron glass fiber.
The JIC-186 is made of high-carbon stainless steel, Jonard says, with blades designed to cut Kevlar, cable insulation, tape, cable ties and other materials.
The H-60 pouch includes a metal swivel clip for a belt.