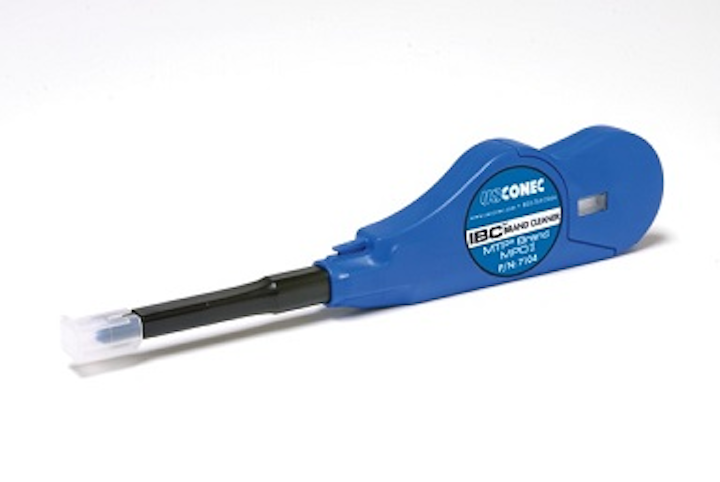 US Conec has introduced the latest generation of its IBC brand optical fiber cleaning tools for network infrastructure with the release of its MPO II cleaner.

Designed for cleaning MTP and generic MPO connectors, the MPO II push-style cleaner uses a natural pushing motion for engagement and gives an audible "click" to alert the operator when the tool is fully engaged. The tool's nozzle is keyed for precise alignment of the cleaning tip to the fiber. The tool's spring-loaded tip ensures optimal compression range, providing flawless contact to the endface of MT ferrules.

The MPO II cleans connectors loaded in a bulkhead adapter, as well as unmated cable assemblies with the use of the alignment cap. The cleaner is designed for use in a wide variety of environments including data centers, cable television head ends, parallel optical transceivers, the outside plant and fiber to the home sites.
According to the company, the MPO II cleaner has a life of at least 525 engagements and locks at the end of the tool's life to prevent accidental cross contamination.

See also: Anritsu upgrades testers for universal pass/fail fiber endface analysis