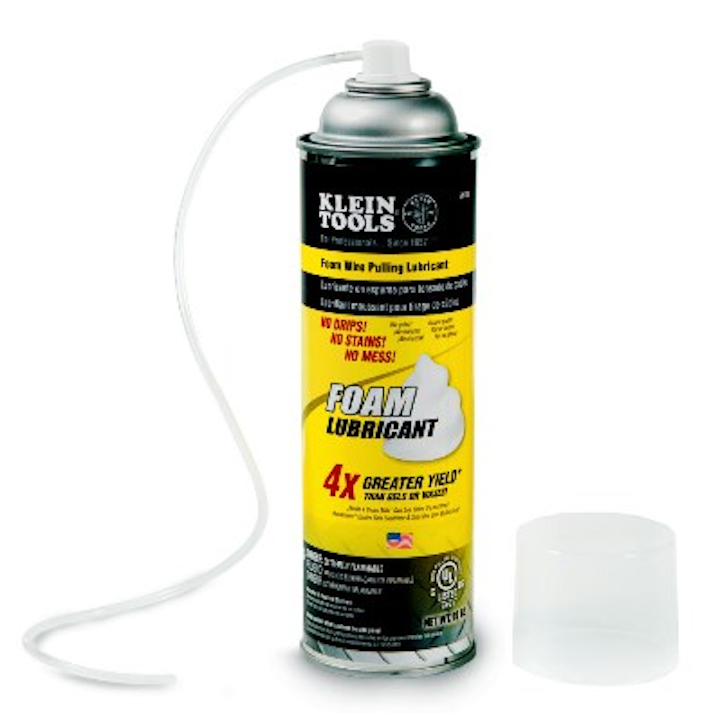 Klein Tools recently introduced Foam Wire Pulling Lubricant, which the company described as "a no-mess, no-hassle alternative to traditional gel or wax lubricants. The exclusive foam formula stays where you apply it and doesn't stain," the company added. "No cleanup required."
The company explained that the foam-based lubricant works differently from gels and waxes in that rather than spreading it onto the cables to be pulled, the foam is applied directly into a conduit. It fills the conduit and coats the cables as they are pulled. "The foam won't drip out even if it is used in vertical conduit," Klein asserted when announcing the product (Catalog Number 51100). The lubricant also wipes away clean, the company said, and won't leave stains on hands, clothing or carpeting.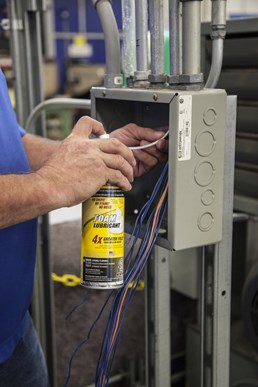 The foam lubricant has four times greater yield than gel- or wax-based lubricants, Klein said, basing the number on job-site pulls with foam in three-fourths-inch conduit. Available in a 19-ounce can, the lubricant can fit into a toolbag, the company pointed out.
"An electrician can spend hours applying traditional wire-pulling lubricant and then cleaning up the mess it leaves behind," said Dave Mueller, Klein Tools' senior product manager. "Our innovative foam lubricant eliminates all that, saving time and money."