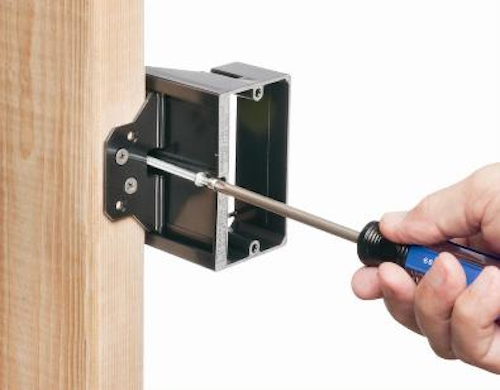 Nonmetallic adjustable mounting brackets from Arlington Industries are appropriate "for low-voltage installations where the final wall thickness is not known," the company says.
The brackets are set for a half-inch-thick wall and adjust to accommodate walls up to one-and-a-half inches thick. Arlington describes the mounting bracket as "extra secure, mounting to wood or steel studs in new construction," adding that there is no "wobble" when new wiring is pulled.
Installers can fine-tune depth with an adjustment screw; the bracket is available in single- and double-gang styles.