Queen Elizabeth aircraft carrier uses fiber-cable management
Millepede's Mille-Tie proved itself on the British Type 45 destroyer and is now being put into the QE aircraft carriers.
Aug 31st, 2010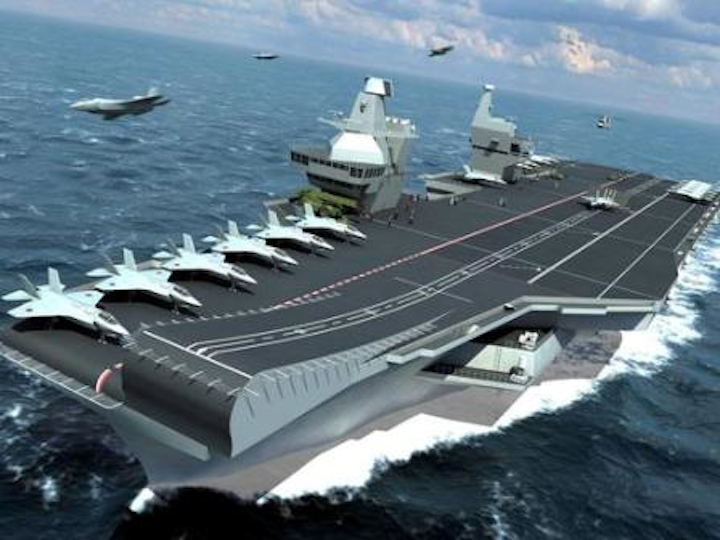 The new Queen Elizabeth Aircraft Carrier class of ships being built in the United Kingdom has specified Millepede's Mille-Tie for management of the vessels' fiber-optic cabling systems. A custom version of the Mille-Tie was created for the fiber-optic backbone of the British Type 45 Destroyer, and Millepede reports that the product's successful use in that project made it the choice for similar systems on the new carriers. An artist's rendering of a Queen Elizabeth Aircraft Carrier is shown below. A vessel of that size no doubt requires miles of cabling and significant cable management.
Millepede's managing director John Butterworth said the Mille-Tie's patented "intelligent grip" system physically holds cables without causing undue pressure or crushing the cables, even in the event of an explosion. "The ability to have communication systems that can survive under extreme conditions is probably the ultimate test any cable tie or cable management system can have," he said.