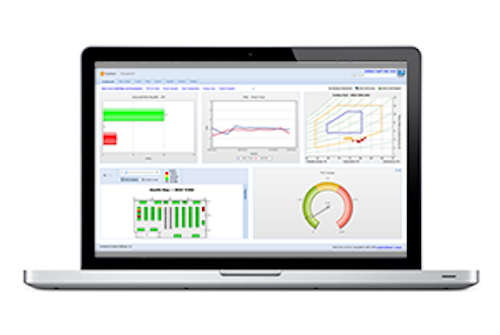 A simple, yet robust, DCIM software that helps you visualize trends of all activities in the room and cabinet in a single screen brings the concept of simplified white space management home. When procuring DCIM software, Chatsworth Products (CPI) suggests focusing on simplicity, usefulness and easy deployment.
To optimize system integration in your cabinet ecosystem, consider the following when selecting a DCIM software solution:
Data charting of trends: By easily visualizing trends and occurrences, you can quickly identify problem areas, and optimize site capacity, utilization and security.
Power capacity trend and analysis: Trending power capacity over time can help you forecast power consumption more accurately.
Power charge back reporting: Closely control power consumption expenses with DCIM software that unifies data from various equipment into a simple report.
Failover testing: Test the failover capability of the data center without having to shut down the power chain. Select a solution that proactively provides information to confirm whether or not failover capability within any cabinet is being compromised.
Active power by month and device: This feature helps data center managers quickly identify spikes, prevent potential power issues and maximize uptime. Leverage this feature with power monitoring at the server level to identify power consumption by server, which helps in the identification of under and over utilized servers for potential replacement with more efficient devices or virtual servers.
Searchable database and easy integration: DCIM software provides excellent preconfigured dashboard and reporting tools, but access to the data that DCIM collects and stores is also important to create more advanced reporting or for other system integration. Additional insights are possible when combining data from the facility (DCIM) with data from the network and servers or from other asset management tools.
Expandable with advanced features: Your basic DCIM software should provide power monitoring and management, environmental monitoring and access control by capturing data at the cabinet level. It should automate measurement, capture and store data, monitor and alarm thresholds, trend power and environmental conditions, simplify administration of user access rights, and log each access attempt. It should also be able to expand to provide more robust asset management, power chain and connectivity mapping and change and workflow management.
DCIM software, such as CPI's Power IQ® for eConnect®, helps to optimize system integration, and is a key element in the total CPI cabinet ecosystem solution. To learn more about the topic and all other elements of a successful data center cabinet ecosystem, download the complimentary white paper.
Posted by Brittany Mangan, Digital Content Specialist at 2/22/2018