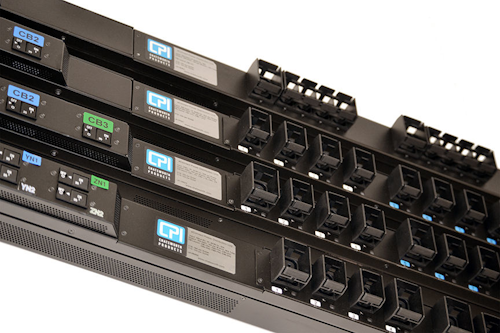 Chatsworth Products (CPI) has endorsed cabinet-level intelligent power distribution units (PDUs) with metering and switching capabilities as an integral part of an effective data center infrastructure management strategy for years.
Because most enterprise and colocation data centers typically deploy several hundreds of cabinets—each housing at least two PDUs—the challenge is to effectively and quickly administer and authenticate large PDU configurations. CPI's latest firmware update (version 4.4.211) for the eConnect® PDU further addresses this challenge—and considers the varying tools and resources customers have available today.
Several customers maintain a programming staff and prefer to develop their own applications to automate configuration of their intelligent PDUs. CPI eConnect PDUs now includes a RESTful automatic programmable interface (API). The API allows customers to automate the process of configuring several parameters on the PDU, which are likely to be common across the complete deployment.
For customers that may already be using a third-party data center infrastructure management (DCIM) application. CPI provides an SNMP MIB that provides easy integration of the eConnect PDUs within those DCIM applications. CPI SNMP integration supports:
• GETS to pull collected information from the PDUs
• SETS for settings and controlling different parameters on the PDUs
• SNMP TRAPS to collect all alerts and notifications generated on the PDUs
• SNMPv1, v2 as well as v3, which includes higher levels of encryption
While CPI provides all information required to integrate the PDUs through SNMP, customers will need to contact their DCIM application provider to support the discovery of the eConnect PDUs.
For customers that do not have a DCIM solution in place, CPI provides Power IQ® (PIQ) for eConnect software, which provides a central management console that consolidates names, polling status, location, model and firmware onto one screen, saving valuable management time.
With PIQ version 6.3, customers now also have a way to bulk configure eConnect PDUs, as well as push firmware updates through the software application. PIQ also provides the health status of all supported devices, as well generates reports containing all the power management data collected from the supported devices.
Access the new firmware version, complete user guide for the RESTful API interface and the SNMP MIB by clicking here. You can also try the eConnect software demo.
Posted by Kim Ream at 1/18/2019