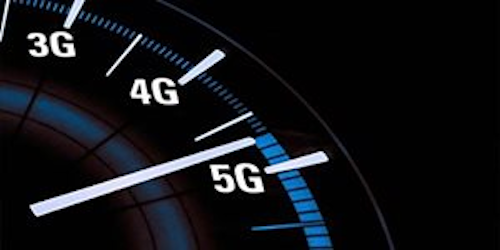 With a steady stream of television commercials, roadside billboards and digital banner ads to remind us, the first wave of the fifth generation (5G) of wireless networks is already here. But while consumers anxiously await the official carrier rollouts that will boost bandwidth, speed downloads and drive the next evolution of the Internet of Things (IoT), industrial automation and artificial intelligence (AI), those working behind the scenes to bring 5G to the masses have a totally different set of challenges to overcome.

That includes Cisco and other industry leaders, who anticipate that large-scale deployments of 5G infrastructures will begin in earnest in just a few short months. When this happens, mobile carriers will need the innovative speed, low latency, and dynamic provisioning capabilities that 5G networks are expected to deliver to address not just increasing subscriber demands but also new services trends across mobile, residential, and business markets.

In fact, Cisco forecasts that while 5G will account for 1.5 percent of total mobile data traffic by 2021, it will also generate 4.7 times more traffic than the average 4G connection and 10.7 times more traffic than the average 3G connection.

With SO much data, there's so much more to consider when it comes to readying your network to handle the influx. Whether you are expanding your broadband network into new neighborhoods or placing new radios to create the 5G wireless cellular network, you'll need to protect electronic equipment in outdoor environments. Thankfully, enclosures offer a way to create a small, secure equipment space wherever it is needed.

Furthermore, governing bodies like the National Electrical Manufacturers Association (NEMA) have now published standards to define products, processes and procedures that are environmentally rated, such as NEMA Type 4 or IP 66 industrial enclosures that protect equipment in process environments and wet spaces.
And as wireless cellular providers create a more robust 5G network, there will undoubtedly be network densification of small cell sites and upgrades to in-building systems that will also need dedicated and available space for new networking equipment.

Add it all up and you get the perfect recipe for why Chatsworth Products (CPI) and CPI distributor partner, WESCO, recently teamed up to deliver the on-demand and BICSI-accredited webinar presentation "5G Has Arrived. Is Your Network Ready?"

Newly updated with the latest carrier information and insights available via download, including what 5G means for the proliferation of cell towers needed to keep major metropolitan areas connected, the one-hour presentation features CPI Product Applications Specialist Tom Cabral discussing a wide variety of best practices you can start implementing today to make sure your network is ready and your infrastructure is prepared to handle the 5G boom. The presentation is available for on-demand download and viewing by visiting this link. And just to sweeten the deal—it's a free webinar after all—this course also offers one BICSI continuing education credit (CEC). Best of both worlds. Don't forget to register today.

Author's note: This blog was also published on WESCO's website, a distributor partner of CPI. It can be reviewed here.
Posted by Brittany Mangan, Digital Content Specialist at 8/27/2019 11:19:50 AM