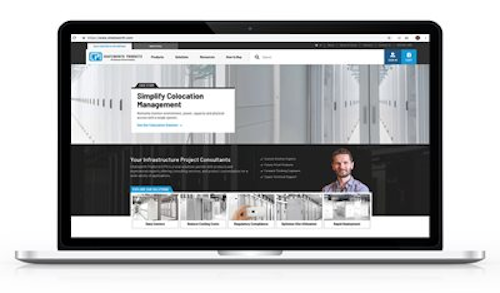 After months of gathering and reviewing customer feedback, Chatsworth Products (CPI) is pleased to announce the launch of the all-new chatsworth.com global website. As of April 2019 on CPI's English- and Spanish-language sites, you'll now be greeted with a completely reimagined, redesigned and enhanced online experience, making it easier than ever to connect to the products, design tools and expert content needed to support network and automation equipment in any information communications technology environment. Based on your feedback, and our commitment to delight you, our customer, we've introduced a variety of time-saving, value-added features and upgrades, including:
Product filters that enable easy and quick navigation to products with features that match your needs
Solutions that are grouped by your space (location) or application (business need), enabling visibility into scalable solutions built around product sets
A unique microsite for industrial solutions, offering a one-stop website that provides the information needed from project conception to deployment and beyond
Easy access to CPI's entire suite of free design tools and downloads
A robust library of how-to, tech tip and case study videos that are displayed in an easily searchable format
Quick access to on-demand webinars and training modules
Live, real-time interaction with CPI Customer Service
An online catalog that makes product comparison, selection and ordering from preferred distributors and resellers more intuitive
But this is just the beginning. Over the coming days, weeks and months, we'll continue to listen to your feedbackand optimize chatsworth.com to be the premiere digital destination for protecting your technology investments. Happy browsing!