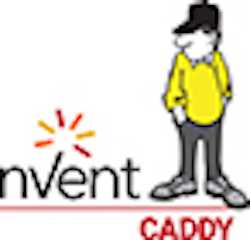 About nVent CADDY
The nVent CADDY brand offers fixing, fastening and support products for electrical installation, seismic and fire protection, data communications and heating, ventilating and air conditioning systems. Those who design and install electrical, mechanical and other systems rely on nVent CADDY for intuitively designed and industry-proven solutions known for saving time and money. In addition to our superior technical performance, nVent's electrical and fastening solutions are comprised of superior engineered products for niche electrical, mechanical and concrete applications. Learn more at nVent.com/CADDY.
About nVent
nVent Electric plc, ("nVent") with a principal office in London, England, and U.S. management office in Minneapolis, Minn., is a global leader of inventive electrical solutions that connect and protect customers by creating safer systems to ensure a more secure world. The nearly 9,000 employees worldwide design, manufacture and distribute electrical enclosures, electric heat tracing solutions, complete heat management systems, and electrical and fastening solutions. In 2018, nVent became an independent, publicly traded company (NYSE: NVT) after separating from Pentair plc ("Pentair"). Its robust portfolio of leading electrical product brands dates back more than 100 years and includes nVent CADDY, ERICO, HOFFMAN, RAYCHEM, SCHROFF and TRACER.
Request More Information
Fill out the form below to request more information about nVent.
---