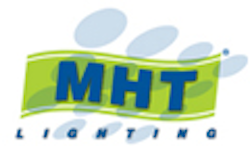 MHT Lighting, a subsidiary of NAME Energy Group, is the leading manufacturer of energy efficient products in the US. These products include induction and LED lighting and Power management optimization systems. Our high quality products use components from leading companies that have a history of experience, reliability, quality and integrity.
MHT has the only ISO 9000/01 certified lighting manufacturing facility in the USA. Every manufacturing procedure and quality system is proven and documented. All the products we manufacture have been thoroughly tested, inspected and burned-in to make sure the product will last for decades.
MHT has created innovative patent pending LED technology that addresses and solves current concerns such as heat transfer issues. Our solution significantly increases the life expectancy of the product while it reduces heat. The innovative magnetic attachment technology provides for ease of installation and therefore decreased labor cost reducing the payback period.
Our highly qualified staff can provide engineering, project layouts and personalized solutions for your commercial or industrial lighting and power management needs.
Please visit us at www.mhtlighting.com.
Request More Information
Fill out the form below to request more information about MHT Lighting.
---