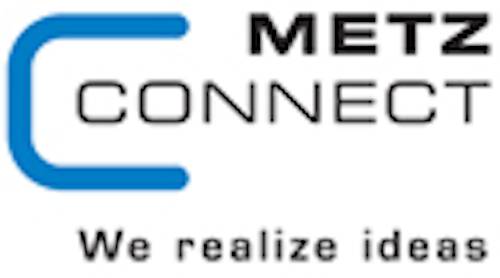 METZ CONNECT stands for high quality in the area of contact technology and with connection elements in the electrical engineering and electronics sectors. Around the world, our products guarantee secure and reliable connections for a smooth flow of information – from the printed circuit board to the infrastructure environment.
METZ CONNECT has exceptional development and production expertise. Experience and consistent innovation have always inspired the markets. As a result of the fulfillment of these high standards every single day, the company is embarking on a future together with its customers.
Our USA Headquarters and Warehouse is located in Tinton Falls NJ. We can also be found on LinkedIn and Facebook under the METZ CONNECT USA heading - please join in on the active conversations we are having about applications and products.

Products offered in our three product families are:
U|CONTACT
Printed Circuit Board Terminal Blocks, Board to Board Connectors, PCB RJ45 and USB Jacks, M12 X Coded Jacks

P|CABLING
RJ45 Plugs and Jacks, 19" Patch Panels, Patch Cords, Horizontal Cabling, DIN Rail Mounted RJ45 and Fiber Optic Terminal Blocks

C|LOGLINE
BACnet I/O, LONworks I/O, Modbus I/O, Ethernet I/O, Control and Timing Relays
Please visit us at www.metz-connect.com.
Request More Information
Fill out the form below to request more information about METZ CONNECT.
---