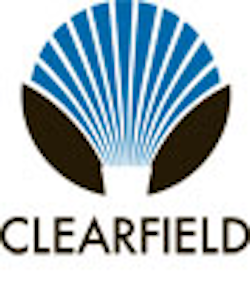 No matter if you're delivering fiber to the home, business or cell site, Clearfield delivers scalable, craft-friendly solutions that offer unsurpassed performance, while lowering the cost of broadband deployment. With its FieldSmart fiber management platform, CraftSmart OSP fiber enclosures and FieldShield microduct and pushable fiber delivery and protection system, Clearfield sets the standard for fiber performance.
FieldSmart is the industry's only fiber management platform designed around a single architecture – the Clearview Cassette and xPAK—supporting a wide range of panel and cabinet configurations that integrate with Clearfield's Clearview Cassette and xPAK. Passive optical components are integrated within the FieldSmart architecture for user-define split ratios and optimal resolution of fiber exhaust.
FieldShield is a new fiber delivery and protection system aimed at reducing the cost of "last mile" broadband deployment and delivering fiber to environments previously not viable.
CraftSmart is the industry's only field enclosure system optimized for fiber deployment. Clearfield's FiberDeep fiber patch cords guarantee performance at .2dB insertion loss.
Please visit us at www.clearfieldconnection.com.
Request More Information
Fill out the form below to request more information about Clearfield.
---