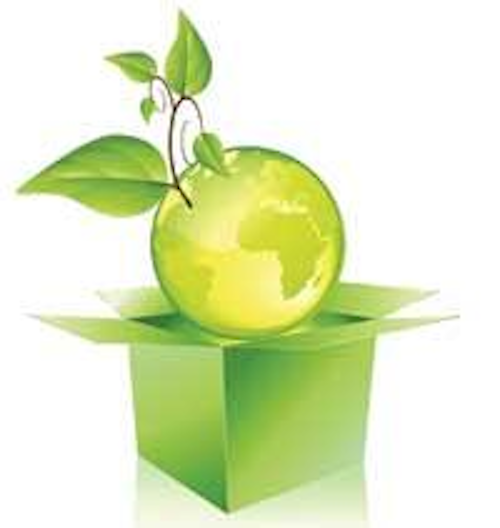 Two major communications organizations have synergistic strategic plans for environmental compliance.
As part of an unstinting focus on the topic of ascendant "green" energy efficiency measures, which will certainly effect the information transport systems (ITS) industry, the BICSI Winter Conference 2009 General Session featured a seminar entitled "Green Certification—RoHS/WEEE & REACH Objectives," presented by Stanley Salot Jr., president of the Electronic Component Certification Board (ECCB; www.eccb.org).
Click here to enlarge image
ECCB is the U.S.-authorized representative for the International Electrotechnical Commission (IEC) Quality Assessment System (IECQ), a worldwide approval and certification system covering the supply of electronic components and associated materials and processes, based on quality assessment specifications per IEC international standards.
"We were invited by [BICSI president-elect] Brian Hansen to share what the IECQ, led by ECCB here in the U.S., has been doing for the last three or four years," comments ECCB's Salot. "His evaluation of what we're doing finds it works very well for BICSI, and fits in with their strategic plans going forward, particularly with regard to LEED program credits. As I did my own presentation, it became obvious to me that there's a synergy there."
U.S. initiative goes global
IECQ developed the International IECQ Specification QC080000 (IECQ QC 080000), which takes the basic quality system management requirements of ISO 9001 and provides a specific focus for legislative and customer requirements with regard to the management of hazardous substances according to directives such as the EU's RoHS [Restriction of Hazardous Substances] legislation. Significantly, to support industry, the IECQ also operates its Hazardous Substance Process Management certification program (IECQ HSPM), designed to provide certified suppliers with a single global system of demonstrating compliance with stated environmental and green process management.
"QC 080000 actually started here in the U.S., in the latter part of 2004 and the beginning of 2005," explains Salot. "It is the result of a U.S. standard, which is known as the EIA/ECCB 954; this was adopted and became an international document in April 2005. The first certification occurred at the end of 2005."
The IECQ-ECCB's mandate is that, whereas electrical and electronic products can often comprise up to hundreds of individual components and sub-assemblies, brand manufacturers and their purchasing managers are increasingly in need of assurance that the electronic components used in their products are of required quality and reliability, with regard to the likes of such global imperatives as the body of RoHS/WEEE/REACH legislation. To minimize incoming inspection costs and eliminate quality auditing of individual suppliers, companies can choose component suppliers who hold IECQ product approvals.
"It's awfully difficult for a company to try to maintain credibility all the way down through the supply chain, and that's what this is trying to do," remarks Wynn Bowman, chairman of the ECCB's consumer advisory group. "If you ensure the supply chain is right, then when people put the product together, it will be right, and consumers will be protected."
Salot adds, "SMBs are most affected by this," noting that in the world of steadily advancing environmental regulation, companies "will be held liable" for non-compliant products and systems. The problem, however, is that "when dependent on a supply chain," SMBs usually don't have "the staff or the time" to set about the enormous task of ensuring compliance on an individual basis.
The IECQ's stated mission is to help purchasing managers and procurement specialists ensure that they're ordering RoHS-compliant components from their suppliers, to provide a supply chain management and control system, and to eliminate the need for "repeat" second party auditing of component suppliers. The eight families of components currently covered by the IECQ include: wires and cables; electro-optic components; active components, including integrated circuits; electromagnetic components; electromechanical components; hybrid integrated circuits; passive components; and printed boards.
Pursuing facility, product OK
Practically speaking, the IECQ system deals in facility and product approval. For facility approval, an accredited IECQ Certification Body (CB) evaluates a supplier's quality management system and grants approval for the particular families of components concerned. For product approval, suppliers have to show through testing that their component conforms to relevant quality assessment specifications as declared by manufacturers. For suppliers with in-house testing facilities, the CBs ensure that such facilities conform to specification requirements.
At the BICSI Winter Conference, the ECCB and the ANSI-ASQ National Accreditation Board (ANAB) announced a partnership to develop a program for accredited certification, whereby manufacturers establish and maintain processes to ensure their products are free of hazardous materials. The program will be based on the IECQ system; under the program, ANAB-accredited certification bodies will be qualified to evaluate suppliers' HSPM systems and grant facilities approval for the products concerned.
Says Salot, "One of the messages that I have tried to get out to the world at large is the need for a single system, a common system. Stack on top of that the technical requirements of QC 080000, which includes customer requirements, and it all comes together as an international approach. It isn't owned by the U.S., it's not owned by China, it's international, and everybody is working to the same requirement."
At the Winter Conference General Session, the central premise of Salot's "Green Certification" seminar was: With the passage of European regulations to address potential environmental impacts of chemicals, more requirements are being placed on manufacturers—as well as wholesale and retail outlets—to know what is in their products. And, what has been the experience of the electronics manufacturing industry with regard to international RoHS legislation?
Salot explains, "In the U.S., when we started all this back in 2004 and 2005, there was a tremendous pushback by major industry leaders that 'We don't need...RoHS, we are better than that, we have our sustainability programs, we have our control programs in place, and a self-declaration of conformity'—SDOC is what they called it. That was the cry from U.S. manufacturers, and what wound up happening, with every company having hundred-question [compliance] questionnaires, SMBs just didn't figure it all out real quickly—and still today aren't. They viewed it as a tremendous burden."
He continues, "What the new [U.S.] administration brings is a commitment to a federal or national approach, as opposed to what the old administration had,which was a hands-off approach—let every state do its own thing, which quite frankly was not going to work well. A state-by-state approach would be extremely difficult and very costly for industry to deal with."
Toxic alarm
Salot also sounds a note of warning. "Without a national approach to RoHS in the United States, we become the dumping ground for all the products that are toxic, if we don't have in place rules that prohibit them from coming in. And, once they get here, it becomes extremely difficult to get them out."
What steps, if any, has U.S. industry taken on the environmental regulation front? Salot reports, "I'm aware, from a presentation that was made [last year] by the president of NEMA [National Electrical Manufacturers Association], that NEMA has been working with authorities in Washington D.C.—that there's been some activity, and that NEMA is helping the government develop a RoHS-type regulation."
In the coming climate of global and national environmental regulation, how will ITS professionals be assured that their products and or building installations conform to new requirements? "The interest level has been increasing dramatically from organizations," maintains ECCB consumer advisory chairman Bowman. "We're seeing the likes of BICSI and the Retail Industry Leaders Association (RILA;www.retail-leaders.org/) becoming extremely interested in the same thing; they're not only looking at 'green' and carbon footprint and sustainability in their products, but they're looking at it in their buildings and their facilities. And, in order to have provided some level of due diligence for products that they're buying around the world, some kind of a certification of the company that's providing the product would be extremely beneficial to them."
Salot adds, "I'm hopeful that the IECQ approach, led by the United States, will become the approach worldwide, because it seems to be the most efficient—certainly, the most affordable—for industry."
He continues, "The way we look at it is that a process-based system is better than a testing system. If you go back to the '60s, '70s and '80s, we learned that testing products was not the solution. It created more problems than it solved. Even though you tested, such as in the military-aerospace arena, you have to build 10, test 8, keep one for a backup, and one to use. That doesn't work when you get to commercial/consumer products. So, the only legitimate way to know that you've got control is to manage it through processes."
More than just marketing
Is it a stretch to say that there could, in the very near future, be a market for 'green' process management in the U.S. as a way to generate jobs, particularly in a gloomy economy?
"It's not a stretch at all," says Salot. "Much like ISO 9000, it's created a lot of jobs already. I know of several test houses that expanded; I think one of them actually went from five people to 60 people, just doing testing for RoHS in the United States."
Adds Bowman, "The companies that go ahead and promote their 'green' awareness, and their carbon footprint management, and sustainability, and corporate social responsibility, are going to use that as a marketing advantage. And the people who don't have it are going to be kind of left behind."
He continues, "If you go back 15 years in the ISO 9000 world, the people who got certified absolutely marketed that. Now, if you don't have ISO 9000 certification, and you're trying to market a product, a lot of times, you're just not even considered, because essentially most everybody has it. It's not a marketing advantage anymore—it's a requirement. And I think that's what you'll start to see with the whole 'green' movement."
Regarding the inevitability of—and, perhaps more crucially, the absolute necessity for—RoHS-type regulation in the U.S., Salot offers the last word:
"The reality is, it's going to happen. The question is, are we going to control it happening, or are we going to be forced to react to it happening? So far, we've been reacting—and reacting very poorly as a nation, allowing the world at large to dictate how we're going to deal with it. U.S. industry has spent millions, if not upwards of a billion dollars, on developing fragmented approaches. And it is truly fragmented."
MATT VINCENT is senior editor for Cabling Installation & Maintenance.