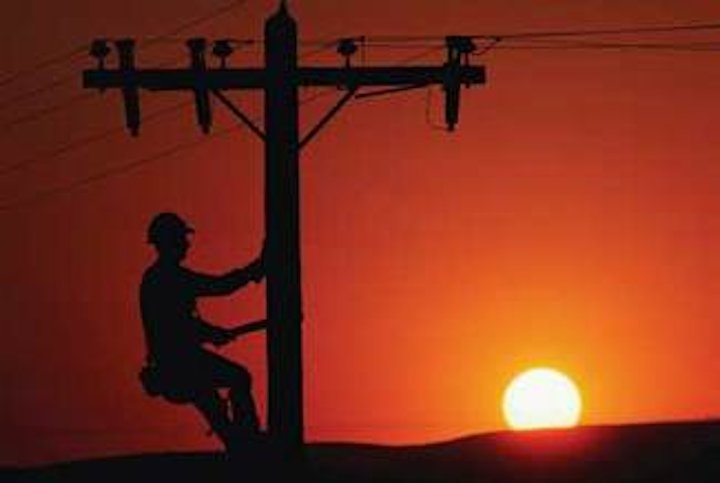 From its beginnings in the Bell System to its applications today, the outside plant has always required specialized skill and expertise.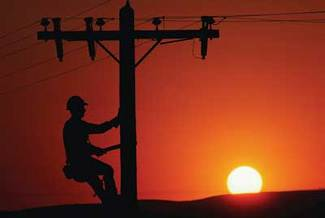 Not wanting to let the sun set on the knowledge base of outside-plant design, BICSI published the CO-OSP Design Manual and launched a corresponding set of courses and OSP Specialty designation approximately six years ago.
Click here to enlarge image
The set of knowledge and skills required to accurately design a customer-owned outside-plant (OSP) cabling system has roots that date back more than one-and-a-half centuries, to the first telegraph system. Lessons learned and best-practices implemented in the 150-year history of long-distance wired communication are being applied today, perhaps more than ever, as building-to-building campus connections carry ever-increasing amounts of voice, data, and video.
Obviously, much has taken place over such a long period of time; the past couple of decades in particular have witnessed dramatic change in communications systems. Yet the cumulative effects of outside plant's storied past very much impact today's design processes and, for that reason, are worth reviewing to place today's happenings in an appropriate context. Specifically, the training and guidelines under which OSP designers have worked has a long and winding history that, to this day, has not stopped evolving.
"In 1967, AT&T felt the existing architects and builders program was not effective," recalls Vic Phillips, RCDD/OSP Specialist, a BICSI (www.bicsi.org) master instructor and career OSP designer. "They partnered with Bell Canada and developed a new program within the Bell System. It was called the Building Industry Consulting Service [BICS]. Over the next 10 years, it was implemented within the Bell Operating Companies with differing degrees of success. The program migrated into the GTE system, which adopted and implemented it within their corporate structure."
Phillips continues, "The BICS organizations were charged with the responsibility of designing and implementing a CREDFAX-cable, riser, equipment, distribution, facilities-design. As an example, Southern Bell implemented the program during the mid-1970s, with full implementation in the late '70s."
It is no coincidence that the word BICS strongly resembles the name of the cabling industry's educational association, BICSI. The group was originally founded as Building Industry Consulting Services International, as a resource and educational group for BICS organizations and the individuals within them-building industry consultants or BICs. Today, the association goes by what was originally an acronym-BICSI.
"BICs were charged with the responsibility of working with architects, consulting engineers, and contractors to design and construct the pathways and spaces that would allow the regulated telcos to implement their cabling infrastructure and equipment in a cost-effective manner," Phillips adds. "They were responsible for the entrance facilities all the way to the work-area location, including the equipment. This continued until 1984 when the modified final judgment issued by Judge Howard Green broke up the Bell System."
Baby Bells and an infant industry
That famous judgment irreversibly changed the course of the entire telecommunications industry, and is viewed by many as the very birth of the structured cabling industry we know today. In addition to a number of competitive issues concerning the Regional Bell Operating Companies (RBOCs), the ruling gave ownership of the telecommunications cabling systems within customer premises to those customers. Previously, the service provider owned all equipment, including hardware and cabling.
AT&T was split into seven RBOCs, which then formed deregulated companies that provided competitive market products and services behind the point of demarcation (demarc), also commonly known as the network interface device (NID). These companies are still in business today, though many of them not bearing their original names. As Phillips explains, RBOCs were relegated to providing dial tone to the premises, and their non-regulated subsidiaries would provide the premises infrastructure and equipment.
From a user's perspective, what really happened beginning in 1984, when homeowners and businesses took ownership of and responsibility for the systems that had previously been owned and operated by the monopoly utility?
"Taking possession of the embedded outside plant was essentially a Trojan Horse for the end users, as I see it," remarks John Adams, RCDD/OSP Specialist. Like Phillips, Adams is a master instructor for BICSI; he has four decades of experience in OSP design. Of end users in 1984, he says, "Yes, it gave them complete control of their destiny as to moves, adds, and changes, and it was free. But it also carried the intriguing tag 'as-is' attached to it."
Adds Adams, "Inside the Trojan Horse lie the task of 'how do we maintain this cable now that we own it?' Some of it was under air pressure, which generated the questions, 'Who knows how to do air-pressure maintenance?' and 'Is it necessary to maintain pressure?' "All these uncertainties led to the creation of the BTL-below-the-line-telco groups that were certain to rescue their client. The BTL groups-BICS and GTE-targeted customers that didn't want or didn't know how to take care of nor design their own networks with respect to OSP. The same approach applied to ISP as well."
Reflecting on the levels of responsibility in the earliest days of deregulation, Phillips recalls, "I was one of the BICs that went to the deregulated side of the business and was initially charged with supporting the deregulated efforts in four states. My counterpart in South Central Bell Advanced Systems was responsible for five states. Needless to say, this situation evolved into a different organization that was staffed to properly support the deregulated companies' efforts."
The impetus for standards
Phillips also notes that what happened in the early years of deregulation gave rise to the modern set of structured cabling standards. In 1988, representatives of the computer industry approached the EIA (Electronics Industries Association at the time, now the Electronics Industries Alliance), requesting that some standards be written to structure systems within the premises market. The need for this request arose, he says, because of confusion in the market caused when AT&T, Northern Telecom, and other companies initiated proprietary designs for the premises based on their own brand-name systems. As these proprietary designs were being implemented, other companies began developing products to compete with the in-house brands of the telcos. Having multiple options resulted in confusion among the buying marketplace, and underscored the need for open-architecture standards.
Work on what would become the TIA/EIA-568 standard for telecommunications cabling in commercial buildings began in 1985. Yet it was 1999 when the TIA produced a finalized outside-plant cabling standard, the TIA/EIA-758 Customer-Owned Outside Plant Telecommunications Cabling Standard.
Without ANSI standards to guide them for approximately 15 years before the publication of TIA-758, what did OSP designers use as the basis for their work?
"Immediately after divestiture, the deregulated companies began offering CO-OSP using their individual practices," says Phillips. "They found that their regulated practices had to be altered to facilitate the implementation of digital PBXs, as digital stations would not work on OSP cable plant designed with bridge tap and multiple appearances of plant. Southern Bell Advanced Systems, the deregulated entity formed by Southern Bell, found they needed to incorporate new OSP designs into their practices and began using the BICSI Manual and the BSPs issued by AT&T to support customer-premises equipment. As the BICSI Manual changed over the years to become the Telecommunications Distribution Methods Manual, it became the accepted design criteria for this organization."
Adams adds that the free-enterprise aspect of deregulated telecommunications design could cause grief for end-user organizations, in much the same way that having multiple brand choices caused confusion. "The customer was faced with advice from the BICS groups, and advice from 100 other so-called cabling experts. Confused for years, the end users needed some unbiased direction on how OSP should be designed. Hence the development of the ANSI standard."
Structured OSP learning
Around the same time the TIA's CO-OSP standard was published, BICSI published the premier edition of its Customer-Owned Outside Plant Design Manual. The fourth edition of that manual will be released soon; Adams is subject matter expert-team leader (SME-TL) for the publication. He relates that the manual is based on a variety of reference documents that represent best-practice design approaches. Among those reference documents are BICSI's TDMM, the TIA-758-A standard, AT&T's OSP manual, GTEPs, other ANSI standards, ISO/IEC documents, the National Electrical Safety Code, the National Electrical Code, OSHA documents, RUS (now RSUP documents), the Canadian Electrical Code, documents from the Insulated Cable Engineers Association, NFPA 780 Standard for the Installation of Lightning Protection Systems, and many others. In addition to those documents, the manual includes input generated from the practical experiences of the individuals who volunteered to put it together.
Along with BICSI's CO-OSP Manual is the professional designation OSP Specialist, which individuals who already possess BICSI's Registered Communications Distribution Designer designation can obtain by passing a test based on the CO-OSP manual. Typically, intensive studying and classroom-style courses are required to obtain the OSP Specialist designation.
"The main goal of BICSI establishing the OSP courses in 2000 was to pass on knowledge from one generation to the next," Adams notes. "It was a known fact that the OSP skilled workforce was beginning to retire, and with that retirement went knowledge-knowledge that couldn't be taught in a one-week course or even in a year. To answer that need, BICSI developed the OSP101 Site Survey and Media Selection; OSP102 Direct Buried and Underground; and OSP103 Aerial Cabling [courses]. Soon after came the need for a specialty designation. BICSI created the OSP200 Review class to prepare students to take the OSP Specialty exam."
Enlightening and scary
Has the effort to educate a next generation about OSP design worked?
"I'd say yes for the most part," says Adams. "However, OSP is inherently dangerous, confusing, and sometimes seen as 'grunt work' by designers. Therefore, many designers will steer clear of OSP and refer it to nationally established installation and design companies that were used by the telcos to install some, if not most, of their OSP. Costs to buy OSP equipment is extremely high, as is insurance, due to liability, which is also a factor contributing to avoidance by many designer/installers."
Adams adds, "BICSI courses in CO-OSP have enlightened many and scared off many others."
The resurgence in CO-OSP design expertise is timely, in light of the efforts some service providers have made over the past few years to bring fiber-optic cabling all the way to the customer premises. FTTx (fiber-to-the-[home, building, premises]) buildouts have been the cornerstone of service providers' competitive positioning in recent years, and have brought long-haul outside-plant systems back into focus.
Larry Johnson, president of training company The Light Brigade (www.lightbrigade.com), says some end-user business organizations are more likely than others to reap benefits from these FTTx deployments. "Many companies probably already have a designated fiber or fiber pair," he notes. "Some users that might benefit most from FTTx are places like strip malls with multiple tenants and RV parks. RV owners want to settle into their spot and have immediate access to triple play-voice, data, and video. The park owners are responsible for setting up their networks so each user gets full access to the triple-play offerings of the service provider."
The Light Brigade provides various forms of training-classroom, DVD, and computer-based among them-all focused on fiber-optic technology, including numerous courses on various aspects of FTTx technology, design, and installation.
BICSI's Adams says fiber-optic technology overall has made an enormous impact on end-user access. "Years ago, the sophisticated commercial customers were ordering T-1 circuits, which were seen as extremely high tech. Now, T-1 is seen as slow for in-home service. People want information faster and they're demanding that service providers give it to them."
Adams concludes, "Gigabit networks to the home are inevitable. To deliver these in-demand services at a higher rate to end users, the answer is simple: fiber-to-fiber connections from service-provider facilities to the outlet in the home."
PATRICK McLAUGHLIN is chief editor of Cabling Installation & Maintenance.