Manufacturers enhance fiber-optic prep and polishing tools
With cable performance more critical than ever, particularly with the advent of high-speed networking standards like Gigabit Ethernet, cable installers are required to perform their jobs with greater stringency regarding adherence to performance specifications. When it comes to fiber preparation and polishing, having reliable, accurate, and easy-to-use tools is a must.
Jan 1st, 2000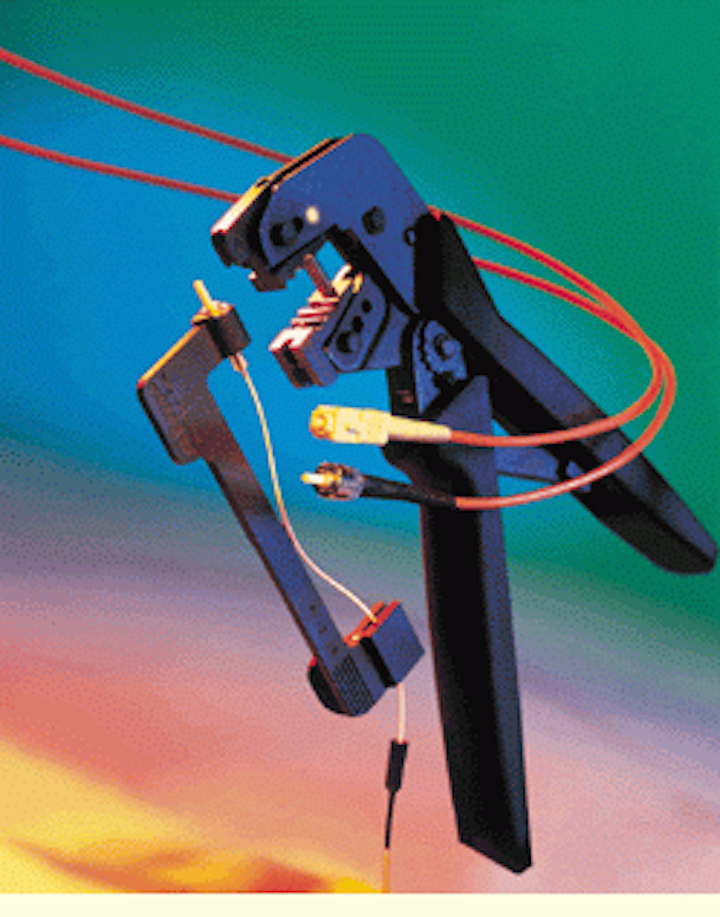 Lynn Haber
With cable performance more critical than ever, particularly with the advent of high-speed networking standards like Gigabit Ethernet, cable installers are required to perform their jobs with greater stringency regarding adherence to performance specifications. When it comes to fiber preparation and polishing, having reliable, accurate, and easy-to-use tools is a must.
Over the past several years, the fiber-optic cabling market has seen a shift toward no-polish, or prepolished, connectors. However, despite activity in this area, industry players estimate that about 75% of installations still involve connector polishing. To professionals in the field, this means that it is still important to keep up with polishing equipment as well as fiber prep products in general to ensure the tools they`re using are the best for the job.
Paul R. Reilly, president of Standard Communications Co. (Hanover, MA), a voice- and data-cable installation company, is one of the 75% of cable installers still doing polishing and thus still purchases fiber-optic polishing equipment. Reilly`s firm does a lot of work for customers of Lucent Technologies Inc. (Murray Hill, NJ), a company that promotes polishing. "My preference is to polish," says Reilly. "When it`s done properly, I believe you get less decibel loss and more closely match the manufacturer`s specifications." Most recently, Reilly upgraded his fiber-optic termination kit to accommodate Lucent`s LC small-form-factor (SFF) connectors.
Although products that come under the category of fiber-optic prep and polishing tools have been around for many years, manufacturers continue to introduce new products and enhance existing ones. For example, with the recent introduction of SFF fiber-optic connectors such as the MT-RJ and LC, manufacturers are rolling out new polishing kits. Manufacturers also offer fiber-optic prep tools specifically designed for prepolished connectors.
Toolbox staples
For the most part, little has changed when it comes to terminating fiber-optic cable, except for the introduction of prepolished connectors (which means that a small percentage of installers are no longer involved with the polishing procedure). Looking at the big picture then, the basic steps for termination haven`t changed.
For that matter, what installers need in their toolbox has remained relatively stable: jacket strippers, scissors to cut Kevlar, buffer-tube strippers, cleavers, strip gauges, crimp tools, and scribers. Polishing equipment includes disks, plates, film, epoxy, microscopes, work mat, and gel, for example, and a consumables kit might include canned air, cleaning supplies, and other sundry items.
Product introductions
Here`s a look at some recently introduced fiber prep and polishing products.
According to Ken Hall, manager of fiber-optic marketing for the Netconnect solutions group at AMP Inc. (Harrisburg, PA), installers are faced with a lot of connector technology, so the industry has been trying to take polishing out of the equation for quick, easy, and consistent termination performance in the field. AMP, for example, sells ST and SC LightCrimp Plus connectors for multimode fiber. "LightCrimp doesn`t require epoxy, but it does require a special cleaver," he says.
To accommodate the LightCrimp, the company introduced the LightCrimp Plus termination kits and upgrade kits. The kit, for universal ST and SC types of termination, includes crimp tool, ST and SC die set, stripper tools, Kevlar shears, ST and SC cable holder, and cleave tool. AMP also sells the tools individually.
Several manufacturers sell fiber prep tools, and vendors like Fiber Instrument Sales Inc. (FIS--Oriskany, NY) continue to introduce products. Last year, FIS began carrying a cable prep tool with interchangeable blades that can be set at specific depths depending on the cable jacket. "Since the blade is set, it`s unlikely that the fiber will get cut," says Donna Salamone, tech-support specialist at FIS.
Another new product is the Thermal Micro Stop, which is battery-operated or can be plugged into a wall outlet. The product uses heat to cut through the buffer coating and, according to Salamone, leaves a straight buffer cut. FIS continues to update its Fiber Optic Connectorization Kits and now offers a kit in a soft-side carrying case.
On the polisher side, the company most recently began offering a polisher from Seiko Instruments USA Inc. (Torrance, CA). The 12-position product comes with an FC polishing plate. Installers can purchase additional plates for other connectors. The FIS Continuous Hand Polishing System for field application is also new.
Another new fiber-optic-connector polisher, the SpecPro 3K, is offered by Krell Technologies Inc. (Englishtown, NJ). The SpecPro 3K is a battery-operated portable product designed to accomplish singlemode termination. The polisher services all connectors and is MT and MT-RJ compatible. The SpecPro 3K, which boasts 4-connector polishing in less than 1 minute, replaces the company`s previous product, the SpecPro, which only polished one connector at a time.
Krell also introduced a number of other products last year. The SpecVision fiber-connector video-inspection system allows inline video inspection of connectors as they`re polished. According to Al Cheswick, vice president of sales and marketing at Krell, what makes the SpecVision especially useful is that users can view the fiber surface finish without having to remove the connector from the polishing work fixture. "The main product benefit to users is that it reduces materials handling," he says, which can lead to contamination and damage to a connector. Cheswick adds that the SpecVision can streamline the termination process, saving time and reducing costs.
In the consumable category, Krell now offers the Satwipe Cleantouch fiber-optic cleaners. Packaged in much the same way as baby wipes, Satwipes, or presaturated wipes, come in a resealable and reusable tub and are individually dispensed. "Our approach to Satwipes is make them low-cost and ergonomic," says Cheswick.
Unlike other methods such as using a pump canister containing alcohol and lint-free tissues or individually packaged presaturated wipes, Satwipes eliminates the need to purchase solvents or fuss with individually packaged wipes, according to the company.
Molex Premise Networks (Harvard, MA) recently made available a consumables kit for its epoxy termination kit. The kit can also be purchased separately.
Ideal Industries Inc. (Sycamore, IL) also offers a number of fiber prep and polishing products such as strippers, scribes, Kevlar cutters, and scopes. In 1999, Ideal added a number of models to its LiteStrip product designed to remove 900- and 500-micron buffer tubes and strip 250-micron coatings. Product enhancements include a new funneled hole design for easier cable insertion, improved spring mounting, and a comfort-grip handle. The company added a new Mini LiteStrip to its product line. According to the company, the device strips up to 250 microns, or up to 125 microns, with a minimum of one stop to 125 microns. The product was designed to be an easy one-step product offered at a lower cost.
Leviton Telcom (Bothell, WA), a division of Leviton Manufacturing Co. Inc., introduced a Thread-Lock Versa-Cleave tool developed as a companion tool to the company`s Thread-Lock family of fiber-optic connectors. The Thread-Lock Versa-Cleave is designed to work on any style or brand of ST, SC, or FC fiber connectors for both singlemode and multimode cable.
On the larger instrument side, Nanometer Technologies (Atascadero, CA) discontinued the MCP 48 and added the MCP 32 polisher, which accommodates 32 connector ports. The company added a number of polishing plates for the MT and MT-RJ SFF connectors.
A new termination add-on kit designed to accommodate MT-RJ and LC connectors is also available from the Siemon Co. (Watertown, CT).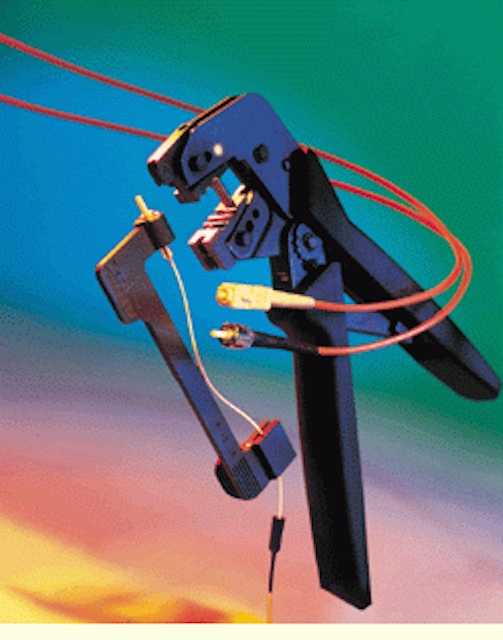 Click here to enlarge image
The LightCrimp Plus termination kit from AMP uses prepolished fiber and does not require epoxy.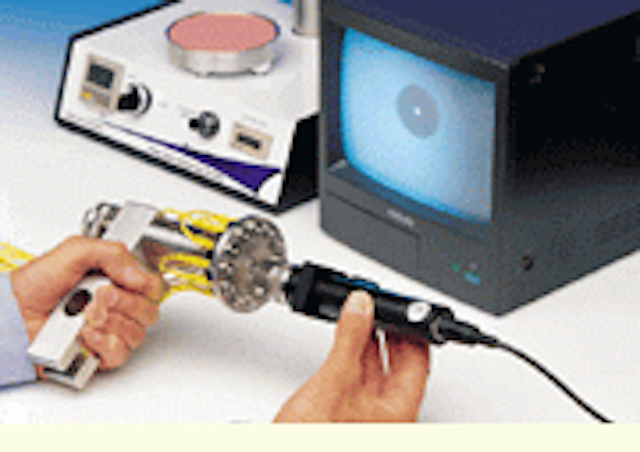 Click here to enlarge image
Krell Technologies` SpecVision Inline Inspection System lets users view the fiber surface without having to remove the connector from its polishing fixture.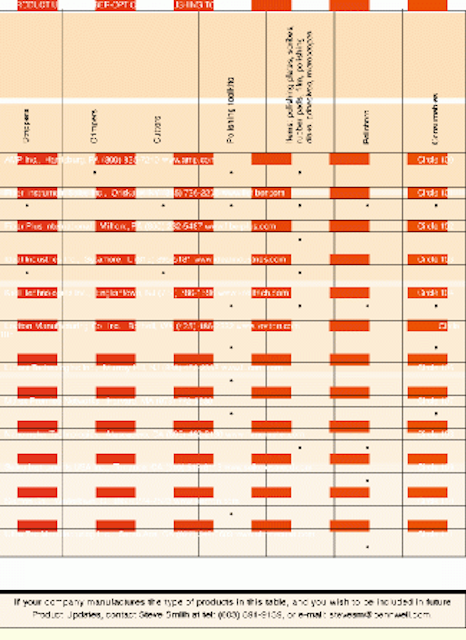 Click here to enlarge image
Lynn Haber is a freelance writer based in Norwell, MA.