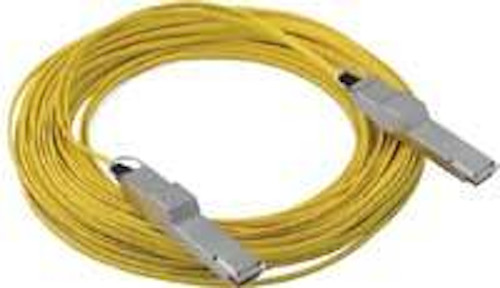 Blazar, a 40-Gbit optical active cable (OAC), and billed as the world's first CMOS Photonics product, will combine the benefits of optical modules and copper cables to deliver a high-bandwidth interconnect solution for InfiniBand and 40-Gbit proprietary rack-to-rack interconnect applications.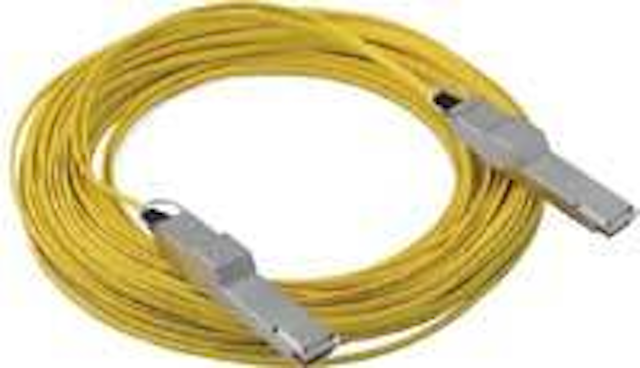 Blazar, said to be the industry's first 40-Gbit optical active cable, combines optical modules and copper cabling to provide high-bandwidth interconnection to the data center.
Click here to enlarge image
With support for Quad Data Rate (QDR), the singlemode cable's 40-Gbit bandwidth and extended reach up to 300 meters is designed to overcome speed and range barriers that have limited InfiniBand applications to small computer clusters. Developer Luxtera (www.luxtera.com) says Blazar will enable InfiniBand to become "a ubiquitous data center interconnection" for a wide range of applications that require higher capacity and performance.
"This is a groundbreaking technology," says Jag Bolaria, senior analyst at The Linley Group (www.linleygroup.com). "Migration to 40G connectivity allows for denser clusters, and the 300 meter range extends the reach of these clusters. This should have a positive impact for high-performance computing and data centers."
Luxtera says Blazar will enable data center managers to fully populate racks with servers and switches, eliminating the need to expand physical facilities to increase computing capacity. In addition, the cable's power consumption is rated at 2.2 watts per cable end, resulting in 0.05 watts per gigabit of data, reducing the overall power consumption required by data centers to power network equipment, and significantly reducing cooling costs.
By permanently attaching fiber cable to optical transceivers, and powering four transmitters with a single hermetically sealed laser, Blazar is designed to reduce installation and maintenance costs while providing more reliability compared to typical VCSEL-based technologies.
Blazar connects to a system via a QSFP MSA-compliant connector cage. The electrical cage is SFP+ compliant, which enables it to support data rates of 1 to 10.5 gigabits per transport lane, for a total throughput of up to 42 Gbits/sec.
Luxtera will begin sampling Blazar later this year, with production quantities available in 2008.