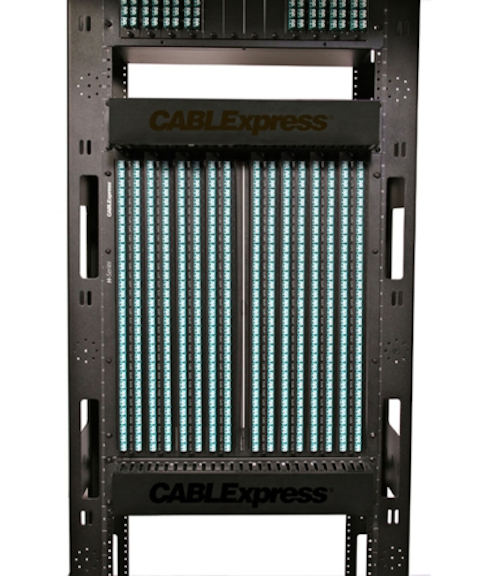 CABLExpress (Syracuse, NY) has expanded its Skinny-Trunk fiber-optic cabling system to include a 12U fiber-optic enclosure. The company says its 12U H-Series enclosure allows users to fully replicate a director class switch in a main distribution area. The company notes that this practice is recommended for building a structured cabling environment in the Telecommunications Industry Association's data center standard TIA-942.
The company says that its 12U H-Series enclosure allows significantly more spacing in between ports, which improves usability when working with connecting patch cables. Modules with 64, 48 and 32 ports are available to offer full replication for any density switch.
"We developed the 12U H-Series Enclosure after listening to our customers that use high-density Brocade switches," says Matt Graham, director of CABLExpress. "This allows them to adhere to industry standards and ensure optimal data center performance."
Other key features of the H-Series enclosure, according to CABLExpress, include: low loss components for optimum performance and manageability; stable spring couplers to minimize vibration; molded angled MTP couplers to allow for optimum rear cable management; a rugged design that allows fiber cables to remain secure; and a slide out labeling tray with one-to-one port mapping.
Search for Distribution and Routing Equipment in the Cabling Installation & Maintenance Buyer's Guide