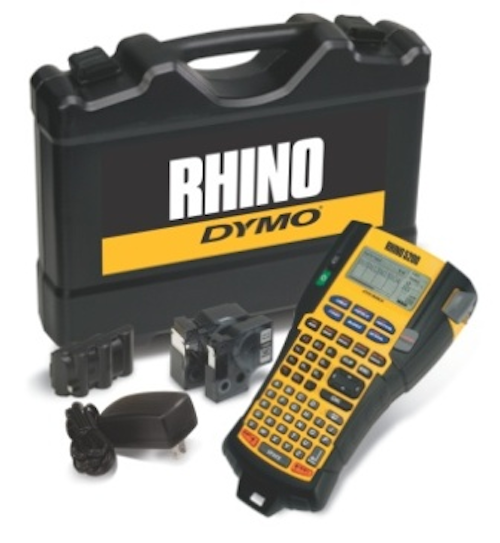 The Rhino 5200 label printer from DYMO, like other Rhino brand products, uses hot-key capability. Hot-key technology allows the printer's users to automatically format and size labels for their most-used industrial applications. DYMO says hot keys save time by reducing the number of steps and buttons to push in order to format a label. Labeling cables and outlets is a significant part of the TIA-606-A administration standard.
"The Rhino 5200 boasts a new graphic interface, which was re-engineered with an intuitive flow of prompts," DYMO said when announcing the product. "This offers the ability to change formats while using the same set of label data without the need to re-key data. Users enjoy even more time with simple, advanced and simultaneous serializations, multi-label views, and over 122 common preprogrammed datacom and electrical symbols for quick and easy printing."
In addition to its hot-key technology, the Rhino 5200 offers an ergonomic design and an easy-to-user graphic user interface, DYMO says.
The unit lists for $169.99. A hard-case kit (shown at bottom of story) lists for $219.99 and includes the 5200 as well as a roll of 3/4-inch white flexible nylon tape, a roll of 3/8-inch white vinyl tape, a user manual on CD, an AC adapter, and a rechargeable lithium-ion battery.