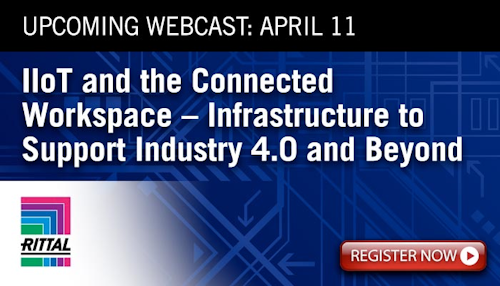 The Internet goes to work, expanding from IoT supporting `traditional' applications—social, retail, corporate, etc.—to the industrial world. With the Industrial Internet of Things (IIoT) the power of the internet can be utilized in a variety of industrial spaces. Supported by edge computing, localized data collection from smart sensors across the factory floor can improve process control and operational efficiencies. Now, with latency reduced to near-real time, compared to 42 milliseconds from the cloud, data is available for rapid review to improve manufacturing processes locally and almost immediately.
IIoT, supporting Industry 4.0, enables on site, near-real-time data analysis, lowering costs in operations and data management. Critical data remains local, bypassing bandwidth limitations and latency time and reducing security risks.
Edge computing, supported by an edge infrastructure, provides the physical deployment to support IIoT applications. Utilizing the same core components of the traditional data center, the demands of an edge installation warrant a renewed review of these systems to ensure suitability for the edge. While enclosures, power, cooling and security and monitoring components will be deployed, these must be specified to ensure critical parameters are met for environmental, physical and cyber security—all while meeting requirements for redundancy and resiliency.
This presentation, sponsored by Rittal North America, LLC, will:
Review edge trends and applications
Define basic requirements for an edge installation
Identify standards for edge deployments
Provide infrastructure solutions for edge installations
Register/View