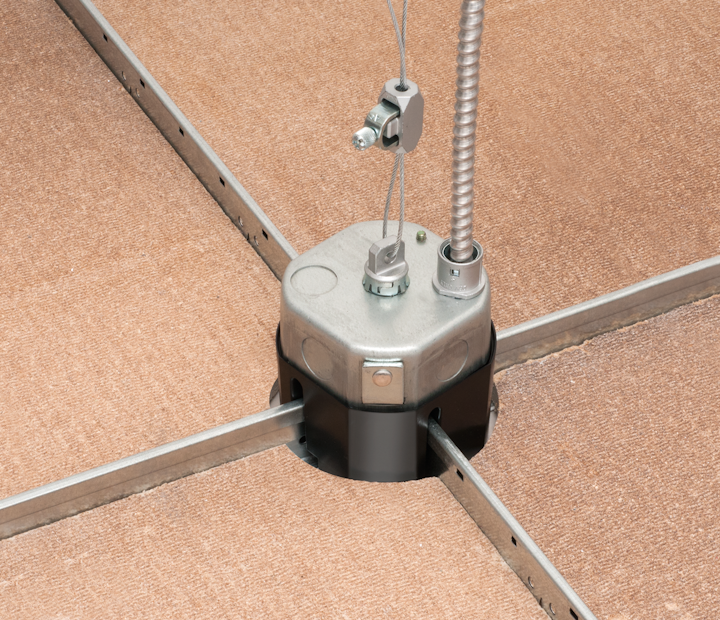 Arlington's UL-listed Steel T-box (part number FBS248SC) is a cost-effective way to mount building-systems devices such as security cameras, signage, smoke and carbon-monoxide detectors, fans or lighting fixtures, on a suspended ceiling grid, the company explains. The Steel T-box can support devices weighing up to 70 pounds.
"You can position T-box on the ceiling grid at the T-rail cross or on a straightaway, so you decide where to position the equipment," Arlington emphasizes.
To put the box in place, an installer cuts around the ceiling tile, then lowers the box onto the ceiling grid. The box height is adjustable; it is intended for use on premium/reveal edge ceiling tiles.
The box measures 30.5 cubic inches and meets Section 314.27 of the 2017 National Electrical Code for fan and fixture boxes.
A patent on the Steel T-box is pending.