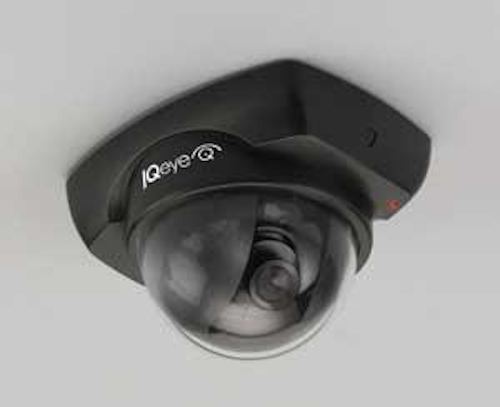 Early-adopting vendors have incorporated first-generation PSIA, ONVIF specs into their products.
The two organizations writing specifications to enable interoperability among Internet Protocol-based (IP) security devices can each point to at least one device manufacturer that has incorporated the respective specs into equipment. The Physical Security Interoperability Alliance (PSIA; www.psialliance.org) and the Open Network Video Interface Forum (ONVIF; www.onvif.org) have worked in parallel, not cooperatively, to establish and promote their specifications. (See "IP-based video close to standardization," February 2009, page 28.)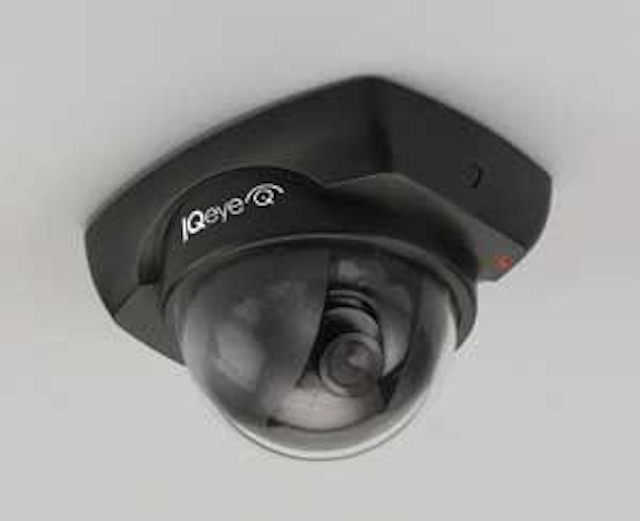 IQinVision's IQeye dome camera, from the 4 Series product line, now incorporates the PSIA 1.0 API media device specification.
Click here to enlarge image
Within the past few months, two manufacturers of IP video cameras have announced the inclusion of interoperability specifications into some of their equipment. In early April, IQinVision (www.iqeye.com) announced it was integrating the PSIA 1.0 API media device specification into its 4 Series of cameras. In July, Lilin (www.meritlilin.com) announced the availability of ONVIF-compatible devices, including dome cameras, external infrared cameras, and a standalone encoder.
IP gaining upper hand
According to Jason Hill, Lilin's United Kingdom managing director, "We believe that standards have now positioned IP to take the market share from traditional analog in the very near future. As an industry, we now have to communicate the benefits that this and other standards are bringing to the end user and move the technology forward and upward."
Ian Johnston, IQinVision's chief technology officer, adds: "Interoperability is a good thing for everybody. One barrier to the IP market has been interoperability–getting cameras to talk to each other and to VMS [video management system] players. Before IP, you could have taken the best analog cameras, put them on an RG-6 coaxial line, run them back to a DVR, and they worked. One of the reasons analog video has stayed relevant is because it is interoperable. Now, IP devices are finally coming together to form an interoperability specification."
IQinVision's IP camera products are divided into Pro and Basic product lines. Johnston explains, "The Pro line is relatively well supported by major VMS players. For those deploying high-performance network cameras, interoperability is there. They can pick a camera and simply go with it. For the Basic line of cameras, there are many different and good VMS players that are not considered first-tier. They're not the 'big boys.' The Basic line is designed to appeal to a broad customer base, and the price is lower. It makes a lot of sense for that type of equipment to be plug-and-play."
Several small VMS providers are embracing interoperability standardization. Johnston continues, "It levels the playing field for them to compete; they don't have to rely on their own engineering pool" to offer compatibility with other devices. He adds that IQinVision will incorporate the PSIA specification across its product line, but initially, the 4 Series–part of the Basic product line–made the most sense.
Members of both organizations have recognized the importance of test parameters to which the specification will be subject. ONVIF released a test tool and conformance process in May. "The core specification and test specification, which were published at the end of 2008, enabled interested parties to prepare their products for the common interface," says Stefan Alfredsson, who chairs ONVIF's communications committee and is with one of the group's founding members, Axis Communications (www. axis.com). Alfredsson adds that the "release of test tool and conformance process makes it easy to verify interoperability and allows companies to market ONVIF-conformant products."
IQinVision's Johnston explains a tool that tests for this type of performance is a software package: "The performance tool is an interface or software package that a device can connect to and be put through its paces to determine compliance. It is critical for standards and interoperability that everyone marches to the same beat." PSIA is very close to finalizing its performance tool and making it broadly available to its members.
Johnston contrasts the interoperability efforts being made for IP security devices with those that have been in place for years with structured cabling systems: "It's a lot more visceral to hold a connector in your hand and discuss physical interoperability, than when you are talking about software and protocols. There has been some confusion about interoperability. Many people believe because two cameras are Ethernet cameras, they should be able to connect simply by plugging in, and that has caused frustration. Once the dust clears, everything will be good."
ONVIF and PSIA have similar ambitions in terms of interoperability among IP-based security devices. But they are taking different paths toward those ambitions and have different overall scopes. ONVIF, as the "V" in its name indicates, is focusing primarily on IP video technologies. PSIA is including technologies such as access control, motion detectors, and other alarm systems in its purview.
Toward interoperability
When ONVIF announced its test tool and conformance process, it quoted IMS Research's (www.imsresearch.com) Simon Harris: "With the rapid market growth of network video products, the need for a standardized interface has become more and more evident. The release of standards by industry groups such as ONVIF will undoubtedly accelerate the migration to network video. The real benefits will be shown when there are several ONVIF-conformant products on the market, facilitating the implementation and use of various vendors' equipment in the same surveillance system."
While that multi-vendor interoperability has not yet been shown, both organizations have taken the next step toward making it happen.
---
STEVE SMITH is executive editor of Cabling Installation & Maintenance.
---
More Cable Installation & Maintenance Issue Articles