IEEE to adopt HDBase-T, standardizing UHD transmission over Category 6 cabling
The HDBase-T standard will become IEEE 1911, specifying 4K video, audio, USB, Ethernet, control and power over Category 6 or better cabling.
Jan 6th, 2015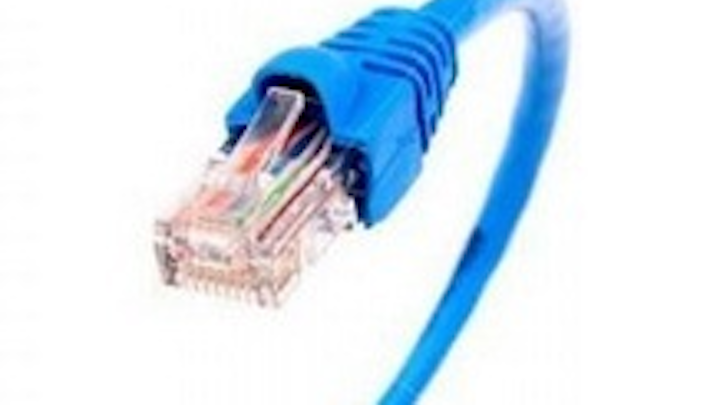 The Institute of Electrical and Electronics Engineers (IEEE), along with the HDBase-T Alliance, jointly announced that the IEEE Standards Association Standards Board approved the HDBase-T Specifications 1.1.0 and 2.0 as part of the IEEE's standards portfolio. The HDBase-T standard will become IEEE 1911 standard once the adoption process is complete.
"HDBase-T is a successful technology for long-distance ultra-high-definition distribution of digital media today, with hundreds of HDBase-T products currently commercialized," the organizations said in a joint announcement made during the Consumer Electronics Show (CES), where both were exhibiting. "It will complement IEEE-SA's portfolio of market-proven communications and technology standards.
"HDBase-T enables all-in-one transmission of ultra-high-definition video through a single 100-m/328-ft Category 6 cable," the announcement explained, "delivering uncompressed 4K video, audio, USB, Ethernet, control signals, and up to 100 watts of power. HDBase-T simplifies cabling, enhances ease-of-use, and accelerates deployment of ultra-high-definition connectivity solutions. The cost-effective LAN infrastructure and power transmission support also help reduce and simplify installation and electrical costs."
The IEEE-SA's managing director Konstantino Karachalios stated, "IEEE is dedicated to delivering robust open standards that serve as a catalyst for continued technology and market innovation. IEEE's adoption of the HDBase-T technology through its consensus-driven process will help advance the move to ultra-high-definition connectivity."
Ariel Sobelman, HDBase-T Alliance president, added, "This collaboration with the IEEE is a major milestone for HDBase-T and for the Alliance, as the IEEE is one of the leading standards organizations in the world. The adoption by IEEE will help enhance HDBase-T's impact and influence in today's connected world. We will be working together to further develop the HDBase-T technology for the benefit of HDBase-T's and IEEE's enormous constituency."