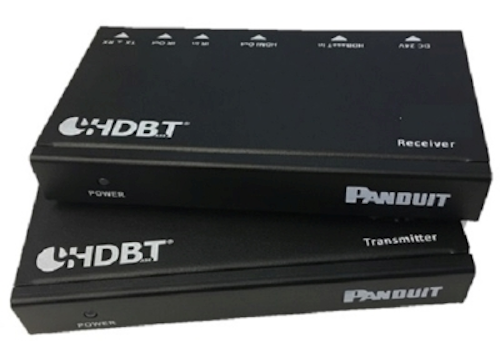 Panduit Corp. recently announced it is expanding its portfolio of audio/video (AV) products "to support growing demands for AV extension over twisted-pair cable," the company noted. The company will introduce several new products throughout 2018, including (pictured on this page) HDBase-T extender boxes and HDMI patch cords.
"Panduit's plug and play HDBase-T extender boxes are the smallest on the market, save space, and maintain aesthetics by easily mounting under tables and behind monitors with included mounting ears," Panduit explained. "Unlike other extender boxes, only one side [transmitter or receiver] requires a power supply, which transmits power to the other device for simplified installation."
Mike McGrath, director of product management and engineering for Panduit's enterprise business, commented, "HDBase-T is becoming the standard for transmitting high-definition audio and video over category cabling. We are excited to be able to support those customers who are using HDBase-T in their buildings, and our partners who install AV as part of the cabling system."
The HDMI patch cords support HDMI high-bit-rate audio passthrough and are certified HDMI 2.0-compliant, Panduit added.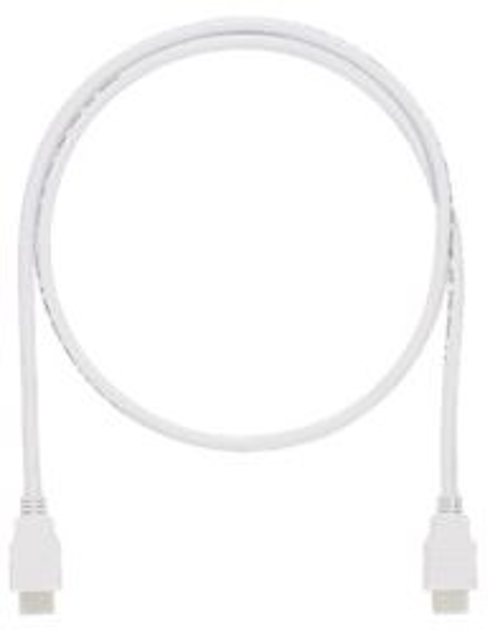 These AV products can be used in classroom, conference/huddle/training rooms, auditoriums, and digital-signage applications, the company said.
Amy Hacker, AV product manager with Panduit, added, "AV is no longer just projectors and screens in classrooms. It encompasses a wide variety of applications used in all types of organizations. We are excited to bring Panduit quality to new AV systems.
The company concluded by stating that beginning mid-2018, it also will introduce in-wall and in-table outlet boxes, ADA-compliant above-floor raceway, USB patch cords, an HDBase-T wallplate transmitter, an HDBase-T transceiver with audio de-embedding, and pass-through faceplate inserts.