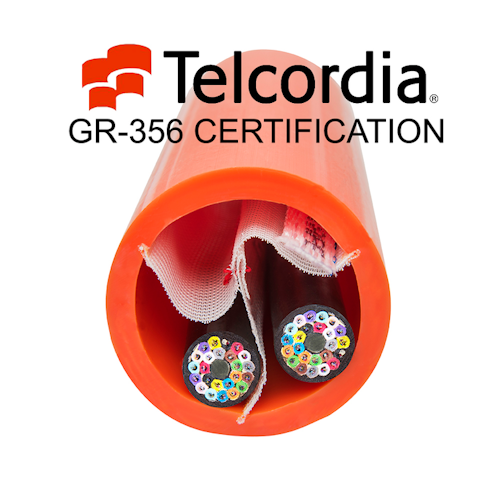 Milliken Cable Management
Vis Divide from Milliken Cable Management has earned GR-356 certification from Telcordia. Vis Divide is a segmented high-density polyethylene (HDPE) rigid conduit that provides dedicated pathways for the placement of more than one cable in a single conduit.   
Telcordia provides vendor-neutral technical specifications for telecommunications products and sets standards for the industry. In order to achieve the Telcordia GR certification, products must undergo third-party testing to ensure they will function well in telecommunications plant environments.
The GR-356 certification defines the Generic Requirements for Optical Cable Innerduct, Associated Conduit, and Accessories. To receive GR-356 certification, Vis Divide was tested on key criteria, including: 
Pulling strength 
Elongation 
Compression 
Impact resistance 
Environmental stress crack 
Fungus resistance 
In every test, Vis Divide complied with Telcordia's requirements.    
"Receiving the Telcordia GR-356 certification is a significant accomplishment that's a testament to Milliken's rigorous testing process," comments Drew Morris, Milliken's New Business Development Manager. "This recognition will give our customers peace of mind when specifying Vis Divide for their cable management projects." 
With a fabric divider molded directly into the conduit, Vis Divide maximizes conduit capacity by making full utilization of the available space. The manufacturer contends the product improves construction productivity, reduces costs and facilitates future proofing as underground space decreases.