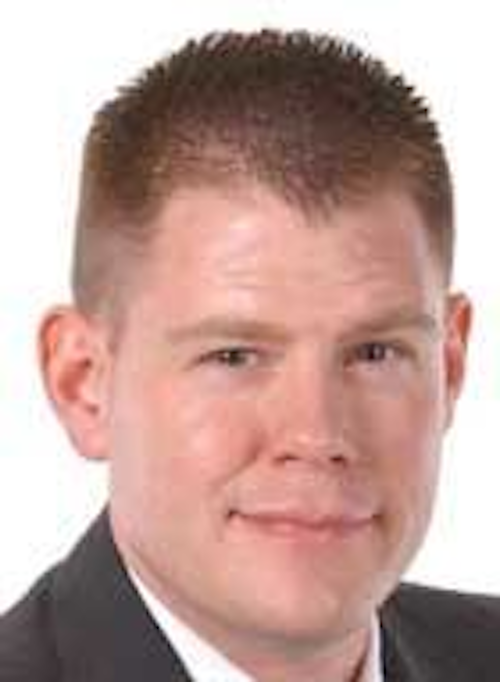 Brian Ensign, most recently the director of national accounts at Leviton Manufacturing Co., has joined Ortronics/Legrand (www.ortronics.com) as director of training and technology.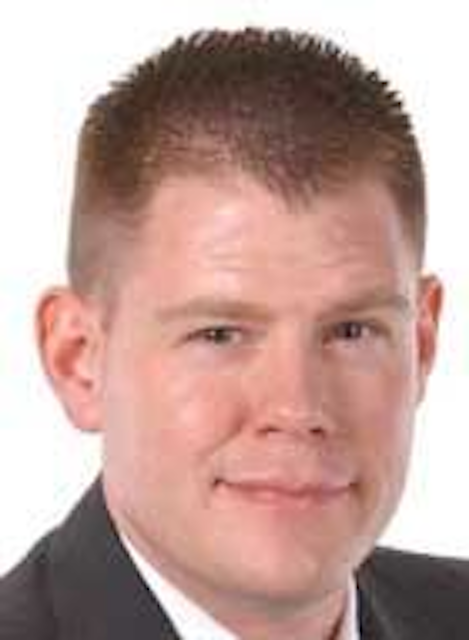 Brian Ensign
Click here to enlarge image
Ensign's experience includes positions of increasing responsibility with Leviton Manufacturing Co., Inc, including senior project scientist and technical marketing manager for Leviton Network Solutions, as well as various positions with Intertek Testing Services (ETL) in Cortland, NY.
He holds a Bachelor of ScienceDegree in Electrical Engineering Technology from SUNY Utica/Rome, along with his RCDD/NTS/OSP desig–nations from BICSI. Ensign is the current BICSI Northeast Regional Director, is serving on the BICSI Board of Directors, and is an active participant in the TIA and IEEE standards committees.
"We are excited to have Brian on board," says Mark Panico, president of Ortronics/Legrand. "His extensive experience and active involvement in the standards bodies will be extremely valuable to us as we continue our efforts to provide industry–leading training programs and provide innovative solutions for our customers."
---

Short runs…
MINNEAPOLIS, MN—Panduit (www.panduit.com) has taken a license to certain ADC (www.adc.com) patents directed to angled patching, such as the Category 5e, 6 and 6a RJ–angled panels that are widely deployed in data centers. The agreement partially resolves a patent infringement lawsuit filed by ADC alleging that Panduit infringed various ADC patents. Under the agreement, Panduit can continue selling its angled patch panels products, joining CommScope as a licensee of ADC's angled patching portfolio.
CLAREMONT, NC—Fiber–optic cable manufacturer Draka Communications Americas (www.draka.com) says it has raised the price of its product by 6 to 10%, depending on exposure to rising materials, energy, and transportation costs. "The good news is global demand for fiber–optic cable is experiencing robust growth, and optical cable shipments for the first half hit record levels," says company president Mike Amicone. "Unfortunately, this good news must be tempered by concern. Raw material costs are rising at a startling rate, and Draka has absorbed multiple price increases on raw materials—especially petroleum–based ones, as well as fuel and freight." Draka says it will seek to mitigate the price hike impact through a variety of programs, including energy conservation, process improvement, and alternative sources of raw materials and transportation.
BRICK, NJ—North American Video (NAV; www.navcctv.com) has created a new business unit, the Integrated Business Solutions Division, which will focus on providing enterprise–level security solutions and services for corporate clients. The business will be led by vice president and general manager Frank Lloyd, who has more than 20 years of experience in systems integration. "The new business will leverage the company's technology and integration expertise to further cultivate relationships and corporate clients, and built a customer–focused business that is second to none," says Lloyd.
MOUNTAIN VIEW, CA—The Ethernet Alliance is offering a free webcast, "PoE Plus: Impact on the PoE Market," which focuses on IEEE P8022.3at (PoE Plus) draft 3.1. Presenters are Val Oliva, director of product strategy for Foundry Networks' enterprise business unit, and Daniel Feldman, senior product line manager for Microsemi's analog and mixed signal group. The webcast can be viewed at: www.accelacomm.com/jlp/release/7/80540290.
WASHINGTON, DC—The Communication Cable and Connectivity Association (CCCA) has adopted a Code of Ethics to establish basic ground rules for professional behavior and responsibilities among its members. In time, CCCA expects that the quality commitment represented by its Code will begin to differentiate quality cable and connectivity manufacturers and distributors from those marketing counterfeit and substandard or non–compliant products. "Members...share common values and a common mission that includes advancing cabling system technologies, and in doing so, assuring consistent quality through practicing high ethical standards in every aspects," says Kevin St. Cyr, CCCA chairman and president of Berk–Tek (www.berktek.com). "A formalized Code of Ethics provides a benchmark, as well as a constant reminder of our obligations to this industry and our community." For more information, contact Frank Peri (cdc@dmv.com).