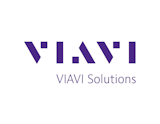 Use form below to download this white paper.
Use of Multi-Fiber connectors such as MPO continues to grow, the testing challenges for technicians also grows. While the test criteria remain the same as for single fiber, there are some unique challenges with MPO. In this paper, learn the differences and see how testing can be streamlined without compromising best practices.
This white paper sponsored by Viavi Solutions.