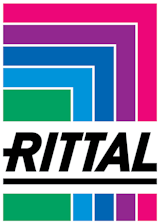 Use form below to download this white paper.
Our data centers house the servers and storage systems that run our lives. Beyond anti-virus and firewalls, this white paper, "Physical Security in IT and Data Center Technology" explores the very real physical threats and preventative strategies for data center security. Physical hazard protection considerations include:
Fire, Corrosive Gases and Smoke Security
Defense Against Unauthorized Access, from Vandals to Experienced Perpetrators
Protection from Electromagnetic Radiation Consequences
Threat scenarios are increasing in data center and IT management. This practical white paper, a must-read for all data center operations managers, offers best practices and Rittal tested-solutions for maximum security of precious data.
This white paper is sponsored by Rittal North America.