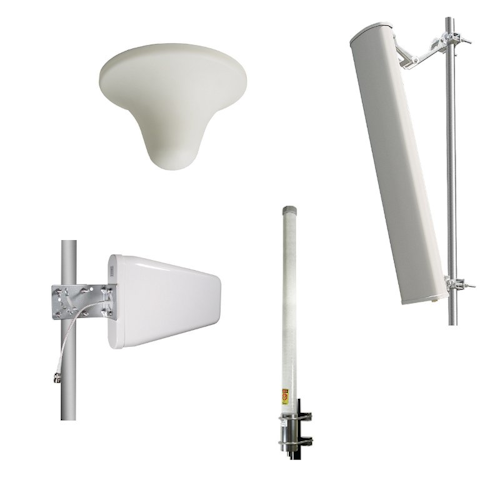 Wired and wireless connectivity products manufacturer L-com Global Connectivity has introduced a series of antennas that have been specifically designed for distributed antenna system (DAS) applications.

The new DAS antenna offering from L-com includes ceiling-mount, omni-directional, sector- and mobile-mount style antennas to address a variety of fixed and mobile DAS applications. L-com's HyperLink brand HG727 series antennas can provide coverage from 700 MHz to 2700 MHz in a single antenna package, which enables them to support networks that include cellular 4G/LTE, personal communication services (PCS) and 802.11 Wi-Fi connectivity.

Combining all of these frequencies into a single antenna eliminates the need to purchase separate antennas to cover different wireless frequencies; therefore, using the new DAS antennas simplifies installation requirements and may reduce deployment costs, asserts the company.

"Our goal is to offer a comprehensive selection of antennas to support DAS installations," says Patrick Pesa, director of product development for L-Com. "These versatile antennas were designed to address both indoor and outdoor DAS applications that require wide frequency support along with strong signal coverage."

L-com's DAS antennas are in stock and ready to ship. Detailed datasheets, diagrams, 2D engineering drawings and CAD models are available for download from L-com's website.