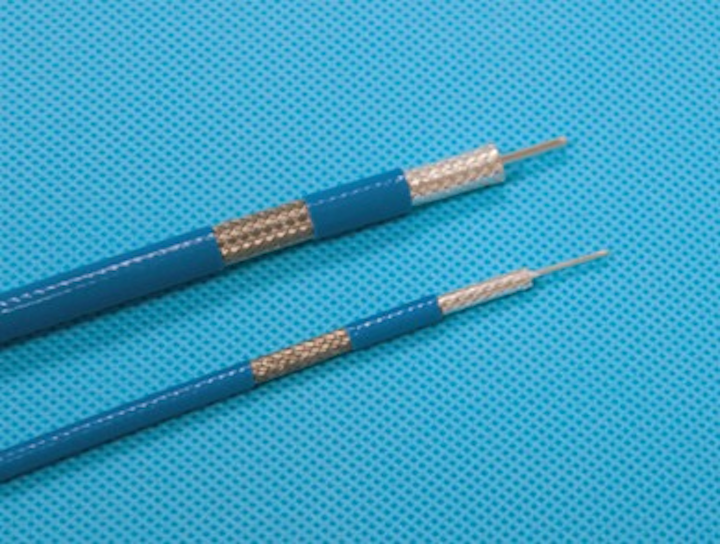 Times Microwave Systems recently introduced TFT cables, which the company describes as "a superior solution compared to semi-flexible (solder braid) coax and RG-type coax for RF and microwave interconnects in military and commercial applications." The company further explains, "Unlike solder braid cables, the flat braid shield on TFT cable is not susceptible to cracking when bent, which permits installation in tight spaces without the risk of compromising performance."
Times Microwave adds that, compared to standard RG cables, the flat-braid shield provides better shielding and lower attenuation. The TPT cable's FEP jacket "provides excellent protection in corrosive environments and is highly resistant to UV, making these cables suitable for outdoor installation," the company notes. The cables are plenum-rated and, according to Times Microwave, provide better than -160 dBc PIM (passive intermodulation) performance when properly terminated, "making them ideal for interconnects in cellular base stations and critical DAS installations," the company says.
The cable contains silver-plated CC and flat strip braid, with a blue FEP jacket. Model TFT-401, which is 0.265-inches in outside diameter, lists for $6.80 per foot. Model number TFT-402, which is 0.150-inches in OD, lists for $2.80 per foot.